In her keynote presentation during the annual Innovative Systems Customer Video Conference, Jean Edhlund Video Product Partner for Cooperative Network Services pointed out the importance of using onboard analytic tools in making channel lineup decisions.
Edhlund says the contract renewal date is very important because it is your chance to trim channels and content costs for channels that few if any of your customers are watching. The User Interface Report Writer that is included in the MG-TV solution is a powerful tool that can show you average viewing time over a 24 hour period as well as maximum view times over one hour periods.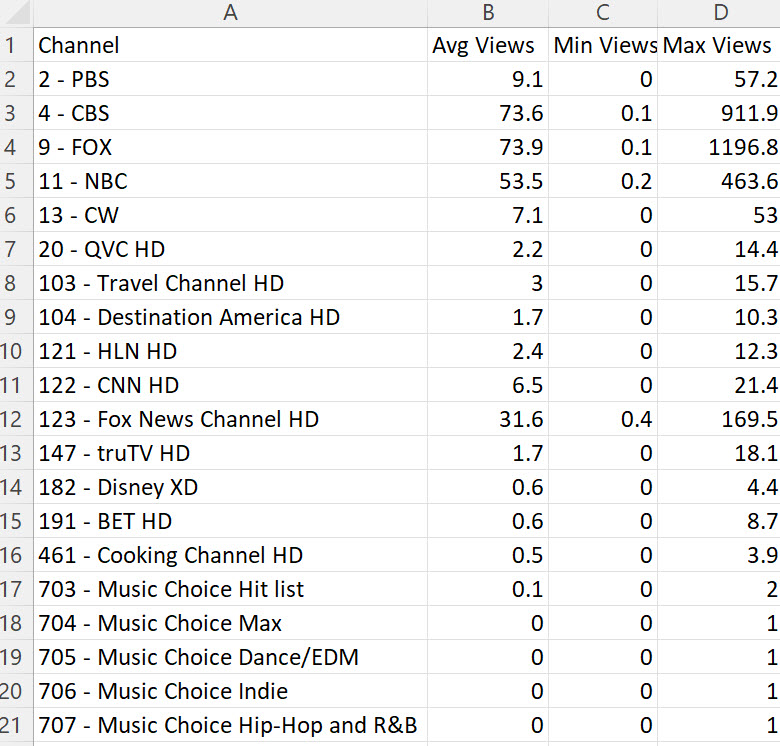 The Experts Advice
Edhlund says channels that you should keep are the ones that are not currently offering their own Direct to Consumer Apps. FOX News, Big Ten Network, and History Channel are just a few examples of programmers who have yet to go DTC.
In the end Edhlund advises not to be afraid to drop low viewed channels that are available elsewhere. Companies that are not losing money on video are utilizing these strategies and tools like the Innovative Systems Channel Stats reporting.
Keep your finger on the pulse.