Stream Live TV Channels Over Your Managed Data Connection to Consumer Devices
Roku, Apple TV, Amazon Fire, Android and iOS Devices
Works on your existing MG-TV video using the same UI
– Lineup, Subscriber, Device, and Location Management
– Manageable Subscriber Streams for Added Revenue
– Service Providers can Deliver Full Channel Lineups
– Private Label Option for Channel Guide
– Multiple ABR Streams
Live Streaming Features:
Access to Hundreds of Internet Channels
Channel Guide Info
Linear Channel Guide
Restart TV
Pause Live TV
Cloud DVR
Having the ability to quickly ramp up an app-based HLS video streaming product without more vendors and equipment makes the most sense, and that is why we chose the Innovative MG-TV solution as a replacement for our legacy cable system.
"We appreciate how MG-TV intertwines linear video and streaming video, allowing consumers the choice to have video that best fits their lifestyle."
" Our customers are very happy with the features and functionality of the new MG-TV streaming service."
We chose to double down on video as some companies in the region tell us that they lost 30% of their broadband customers when they dropped video.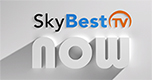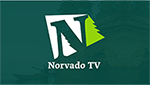 A new video solution designed for service providers interested in eliminating headend costs while still providing a competitive go-to-market video solution for your customers.