As a value add for Innovative Systems MG -TV video operators, twenty-three free Streaming TV tutorials are now available to educate end-user customers on how to use their new streaming video service.
The development team at Innovative has spent countless hours to deliver an HLS product that closely mimics the legacy MG-TV IPTV service that has been deployed across the US and Canada for many years. This calculated effort was to help ease the transition over to the streaming TV world especially for consumers who struggle with technology and desire to have the same viewing experience that they have grown accustom to. The tutorials are available for Amazon, Apple TV and Roku consumer devices.
Video Operator Branding
The videos were produced so they can be easily branded using video editing software such as Camtasia Studio and Adobe Premiere Pro.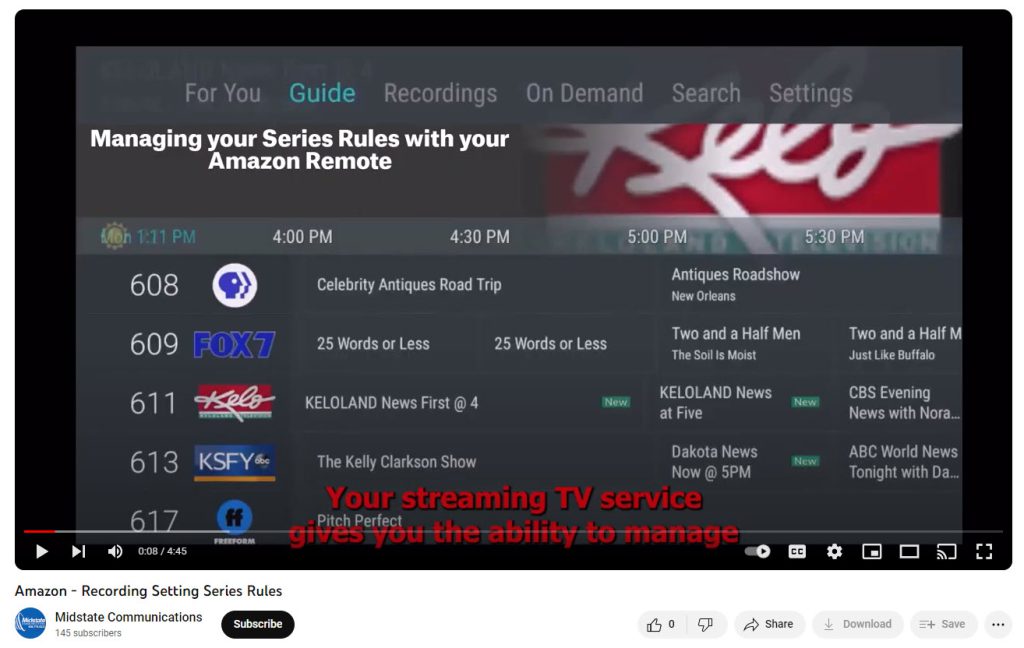 More video operators are transitioning their video lineups from IPTV or cable to live streaming over their managed networks, and the goal is to make that shift as seamless as possible.
"Our older customers were totally unaware of the change because they could use the same remote and the look and feel of their IPTV service was unchanged with the switch to MG-TV Live Streaming. "

Scott Bostrom, RC Technologies – SD
You can access the tutorials in the Knowledge Base of the Innovative Systems Customer Support Portal. From the Knowledge Base search bar type in "Video Tutorials".
Keep your finger on the pulse.