For rural American consumers the number of IP connected home devices are continuing to rise, but at a slower rate than urban America where it is reported that the average is ten per home.
Demographics and access to faster internet can play a big factor in the lower number count for connected devices in the heartland.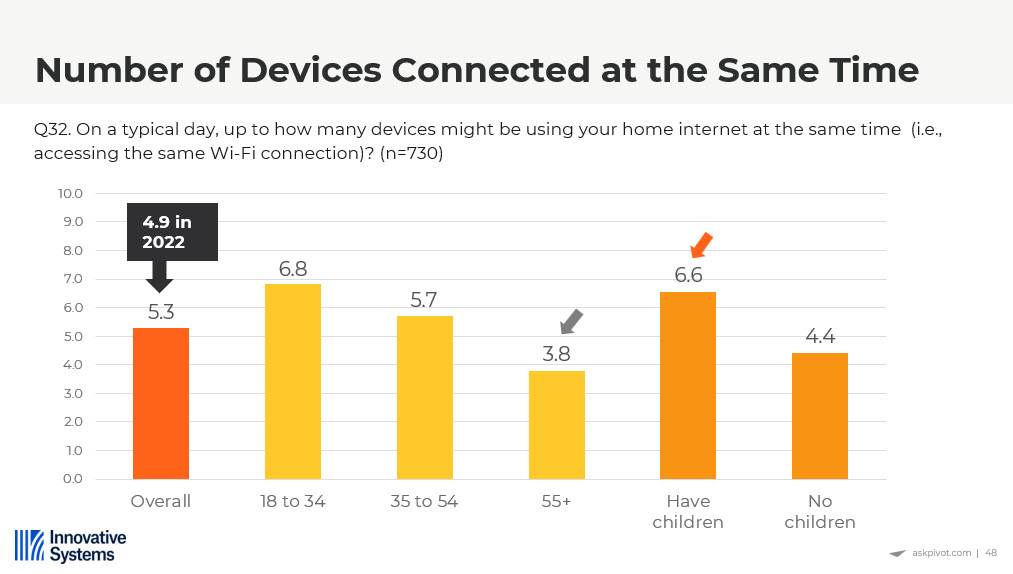 There are likely more connected devices in the home than actually reported because many don't think of security cameras, thermostats, lights, and printers, but they do all add up. This makes a good case for customer education and also creates upsell opportunities when CSRs receive those "my internet is slow" calls.
Another factor cited by the rural broadband and video study relating to an increase in those working from home, is the fact that some have brought their SIP phones home from the office which is again another draw on the consumers internet quality.
Keep your finger on the pulse.