This years rural broadband and video report had two work from home related questions that continue to validate that work from home is a trend and not a mirage.
Overall one third of heartland dwellers are punching the clock from their home office, and that number balloons to 81% in the 18-54 year old age demographic. Most service providers will agree that they have seen an influx of urbanites as more workplaces are seeing remote work as the norm.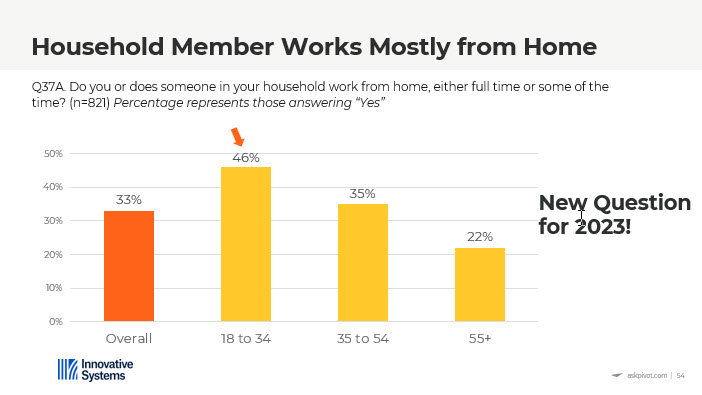 As fiber broadband continues to go in the ground look for rural America to prosper with a migration of urbanites who want to escape the fast pace life while still making big city wages.
Would you like a copy of the report?