Longtime video systems engineer Mike Haddock, who works for Rural Telecommunications of America as their Senior Director of Network and Operations, believes the business of transcoding and encoding was made a whole lot easier with the new InnoCoder T-40 system.
RTA covers a very large video footprint across the US as well as offering a wholesale video service to multiple WISPs. Haddock says, "As a national video provider we utilize the Innocoder to create redundancy within our data center, bringing in multiple DMAs along with our wholesale component into one transcoder. For RTA this eliminates the need for having multiple chassis in our nationwide
configuration."

Highly Favorable Pricing Model
"The number of InnoCoder channels versus the price point is much better than the competition, having a large channel capacity in one unit is a very good value when you look at the cost of a single unit."

Mike Haddock – RTA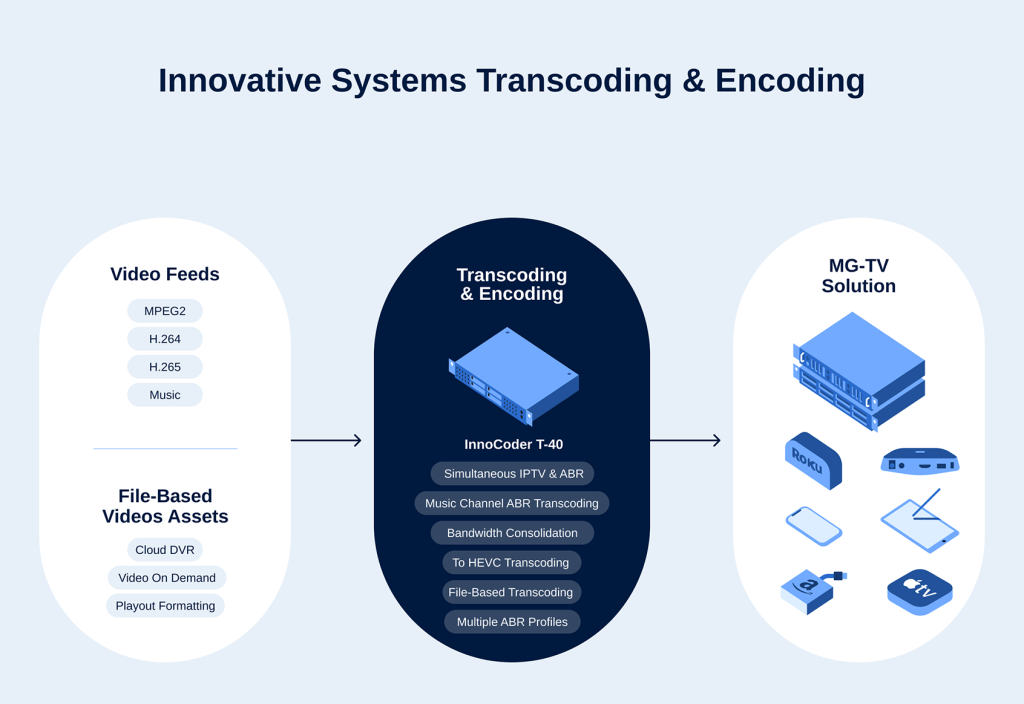 Other Operators Agree
"We looked at other encoding and transcoding equipment, but Innovative Systems is respected in the rural telecom industry for working with and supporting companies of all sizes, and we felt
they would be a good fit for our 4000+ video customer base." This from Rod Sackrider at Kansas video service provider WMT.
Frank Piling from Empire Access in New York has been pleased with the system performance and reliability saying, "After replacing some legacy encoding equipment with the InnoCoder our technical staff has had very little maintenance to do, a more stable platform for sure."
Having a one stop solution with IPTV, Streaming, Encryption, and Guide Data along with the InnoCoder was appealing to Fred Recker at PSC in Indiana who stated, "As an Innovative Systems streaming video middleware customer, we like the idea of using their InnoCoder for the encoding process because it reduced the number of vendors for us to deal with. We can talk to the
same person for both solutions which is a big advantage."
Keep your finger on the pulse.