As expected, the the Work From Home trend has dropped, but is still fairly significant since the pandemic pushed people out of their traditional brick and mortar offices over two years ago. The 2022 Rural Video and Broadband report is strong validation that the remote work trend will continue. Nearly 20% of rural Americans across all demographics are conducting their business in the home office, and as you can see from the infographic those numbers are even higher for those in the 18-54 year old age groups.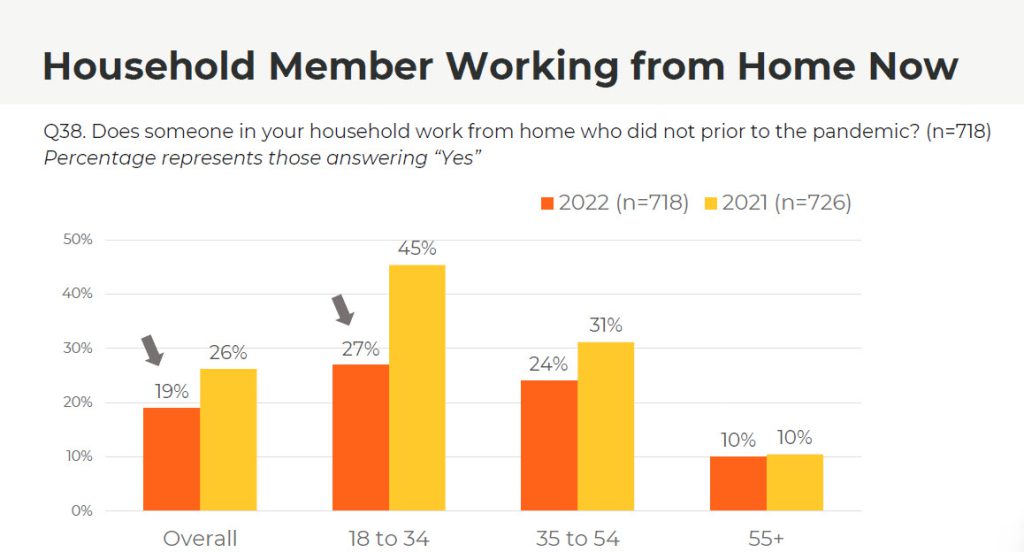 "As workplaces have reopened, most teleworkers say they are working from home by choice rather than necessity."

Pew Research Center Report – 2022
A Case for Residential Business Voice
At this point regardless of what happens with Covid, there is going to be a larger percentage of Americans who will stay at home and this means that they need a good experience that closely imitates their work in a traditional office environment. Check out the list of Innovative Systems enhanced voice services that your residential customers can use to compliment their home office experience.
ACD Call Center Management
Would like a free copy of the full video and broadband report?