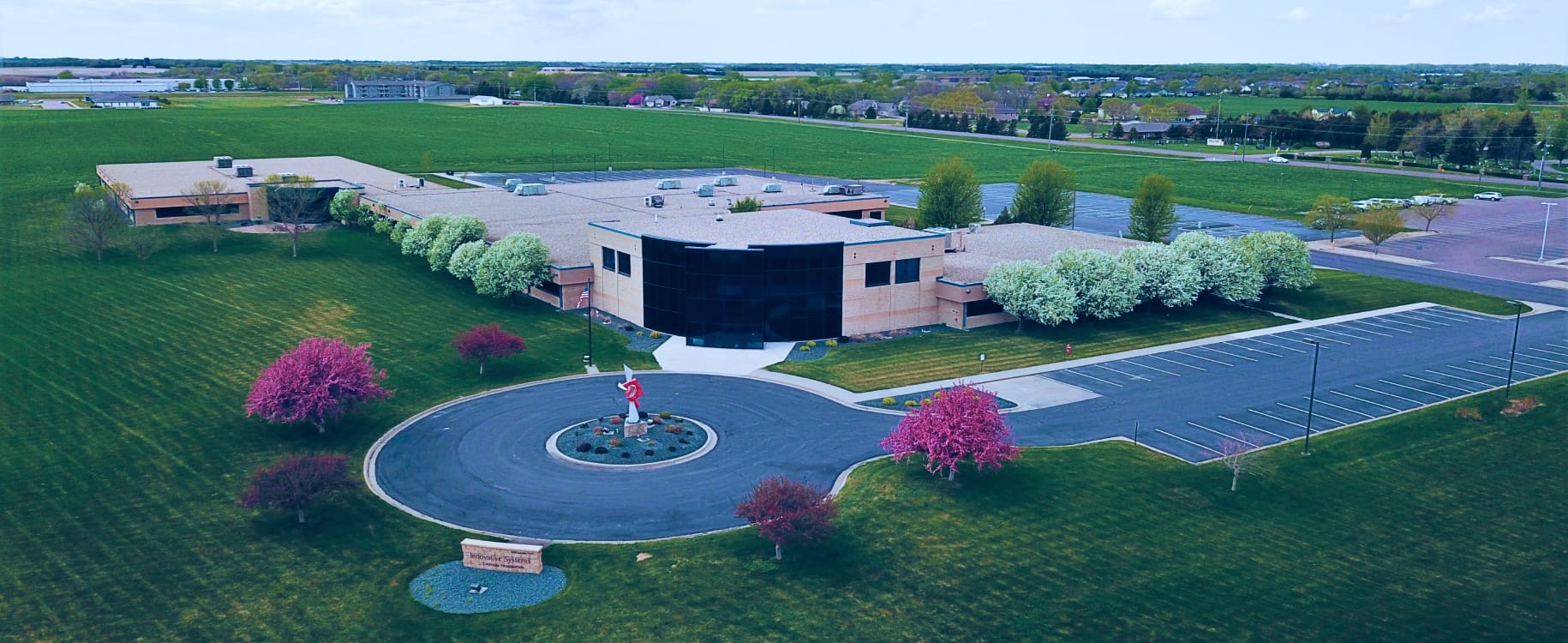 UCM Single Number Use Case
This Tech Tip is in response to a user case that uses Single Number UCM to automate the process of forwarding calls after hours to a support call center. This is a good way to use UCM so that front desk staff or their substitutes don't have to remember to set RCF everyday when they leave the office.
Set-Up – Sequence
After initial configuration of the service, click on the Call Sequence tab, and then click on Add, to add the number of the provisioned service (Main office number in this use case), and also add the number where you want calls to be automatically routed to after hours.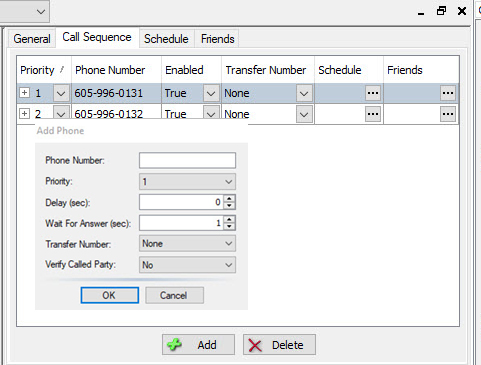 Set-Up – Schedule
In order to direct calls to the appropriate number after hours, click on the Schedule tab and from the Phone drop down at the top of the screen select the number you want to schedule to receive calls. Then click on the Set button at the bottom of the screen to open the Set Schedule window. Use the Day drop down to pick the days of the week that you want the Schedule feature to interact with the selected phone number. Select Custom from the drop down to choose the Time to Start and Time to End which in this use case would be from 8am – 5pm for calls to go to the main office number. Continue to set this through the week and the weekend. Click Apply when you are finished.
From the drop down now select the number that you want calls be routed to after hours and configure those after hours times the same way. Click Apply when you are finished.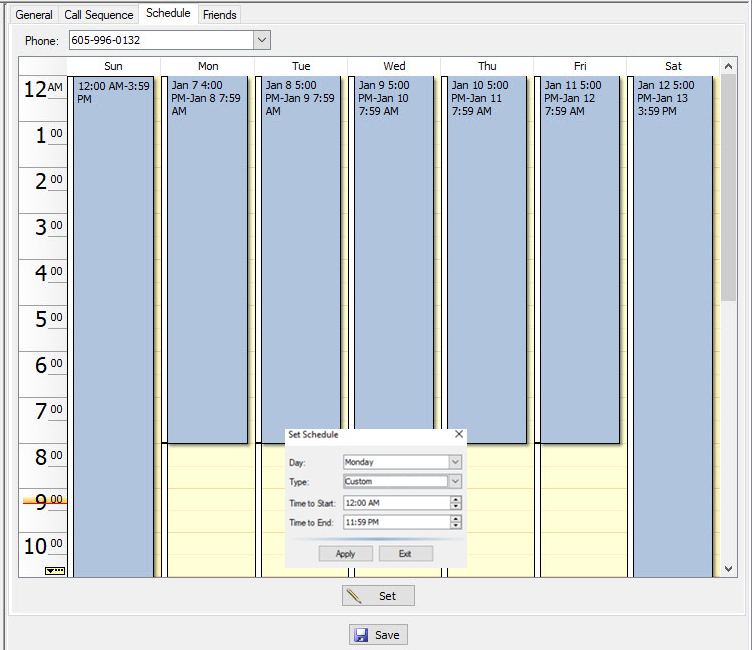 Click Save before exiting the Schedule tab.
Customers can also manage this with the APMAX Web Portal, go to the Marketing Materials section under UCM Single Number Service, for access to the customer User Guide.
For APMAX support questions please call 605.995.6120. You are invited to direct any questions related to Innovative Systems APMAX products to either Scott Meyer 605.990.7202 or Melissa Waddell 605.990.7241