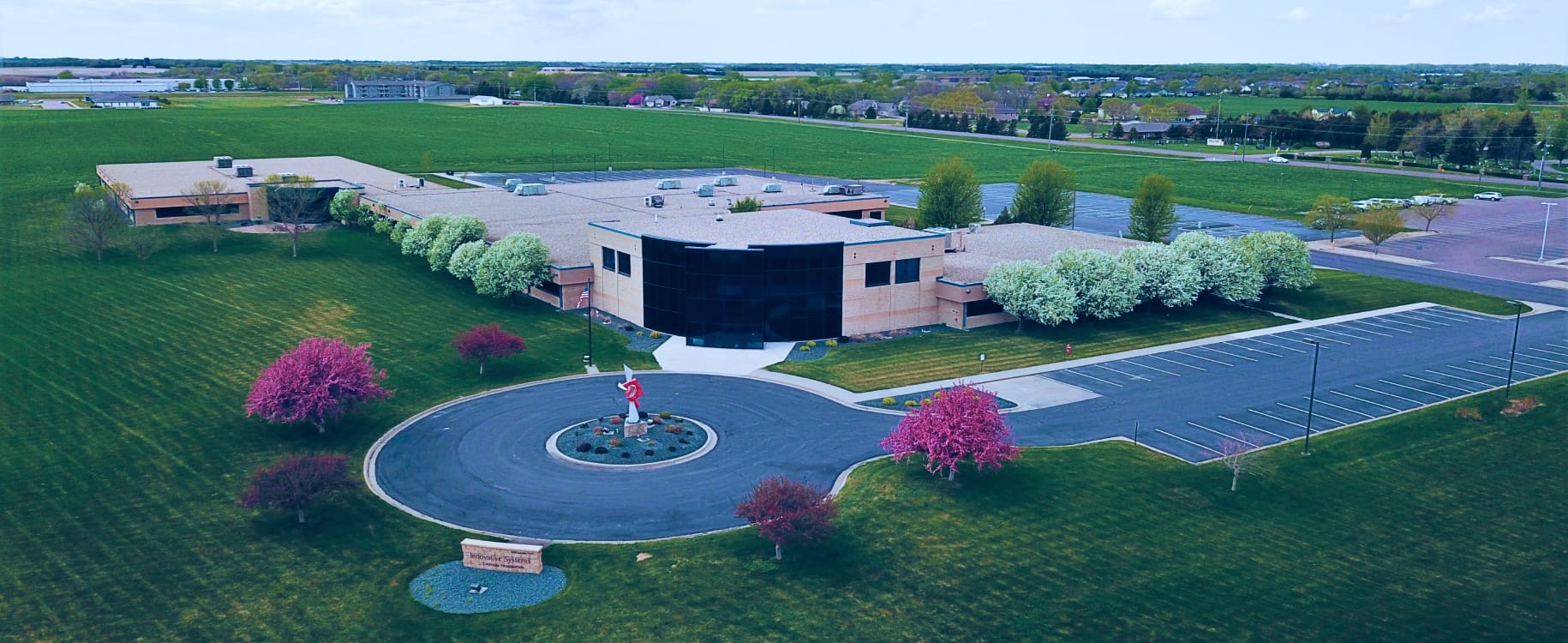 How to Add a Valid Certificate to an Innostream Server
Backup from InnoStream Server
An easy way to obtain a valid certificate (cert) is to back up one from a server that already has it. Right click on the InnoStream server icon, go to Server System Configuration->Internet Access Settings.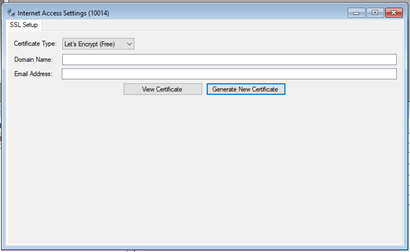 Switch the Certificate Type to Custom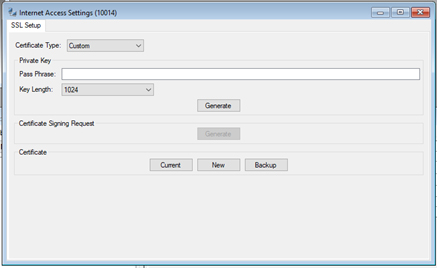 Verification
To verify the cert is valid, click current. A window detailing the cert will pop up. If the cert is invalid, an "X" will appear instead of a small medal (circled in red).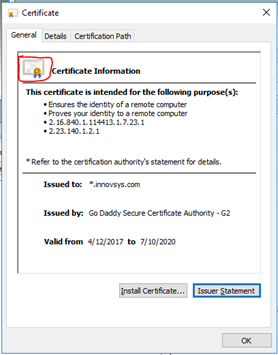 Click backup. This opens the file explorer for you to find a location for saving. Find the location, type in the file name, and click save.
If that doesn't work
You can also back up the cert from an APMAX. The steps are similar; right click on the APMAX icon, go to System Configuration->Internet Access Settings, then navigate to the SSl Setup tab and click backup.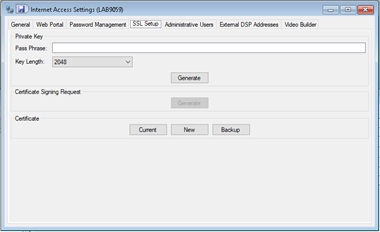 If you are setting up a new certificate or if yours has expired
In the event that our internal certs are to expire, contact itsupport@innovsys.com to get the new cert for innovsys, and apply to the Server and APMAX.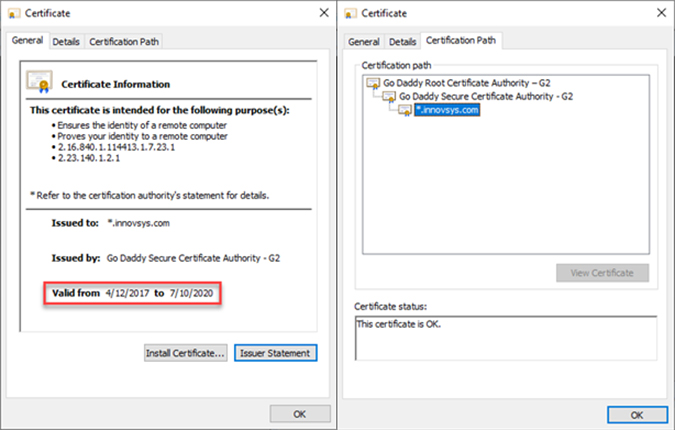 Apply Certificate to Server
To install the cert on the new InnoStream server, go into the Internet Access Settings on the new server. Click New instead of Backup, which opens the file explorer again.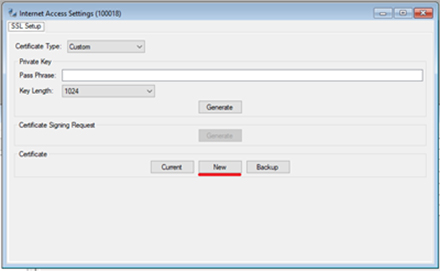 Navigate to the previously backed up cert, and click open.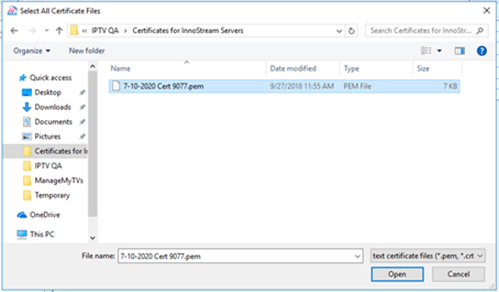 After installing, a confirmation window will appear.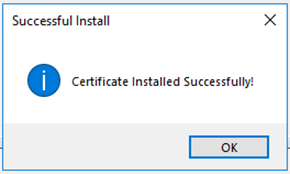 For APMAX support questions please call 605.995.6120. You are invited to direct any questions related to Innovative Systems APMAX products to either Scott Meyer 605.990.7202 or Melissa Waddell 605.990.7241