STB Boot-Up Issues
In our Video Tech Tip this month, we will discuss a top 10 Video Support Issue that was addressed at last month's Video User Group Meeting.
DHCP Troubleshooting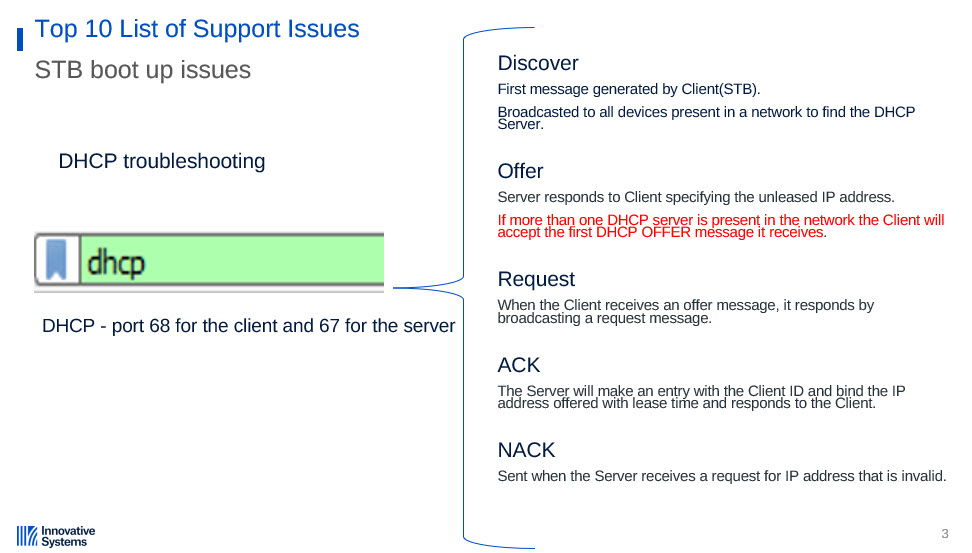 InnoStream DHCP logs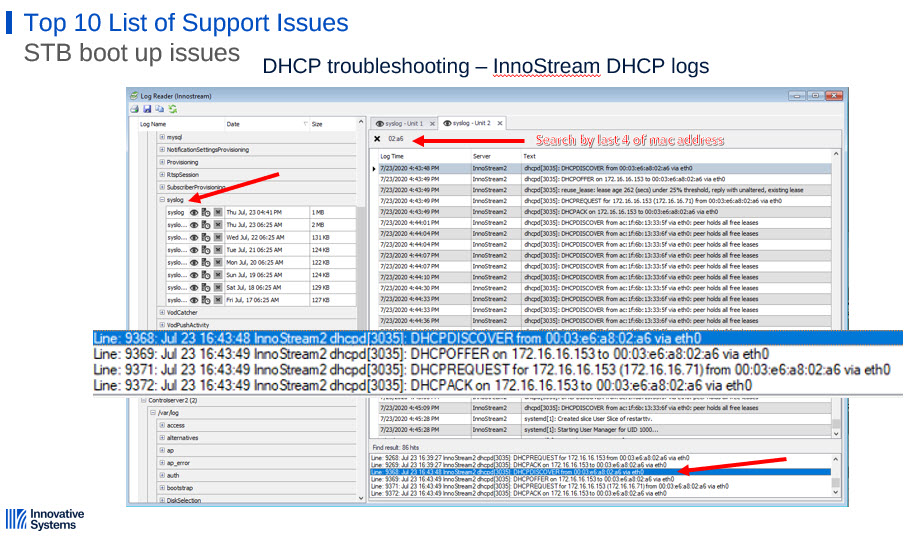 For IS Video support questions, please call 605.995.6120. You are invited to direct any questions related to Innovative Systems products to either Scott Meyer 605.990.7202 or Melissa Waddell 605.990.7241.