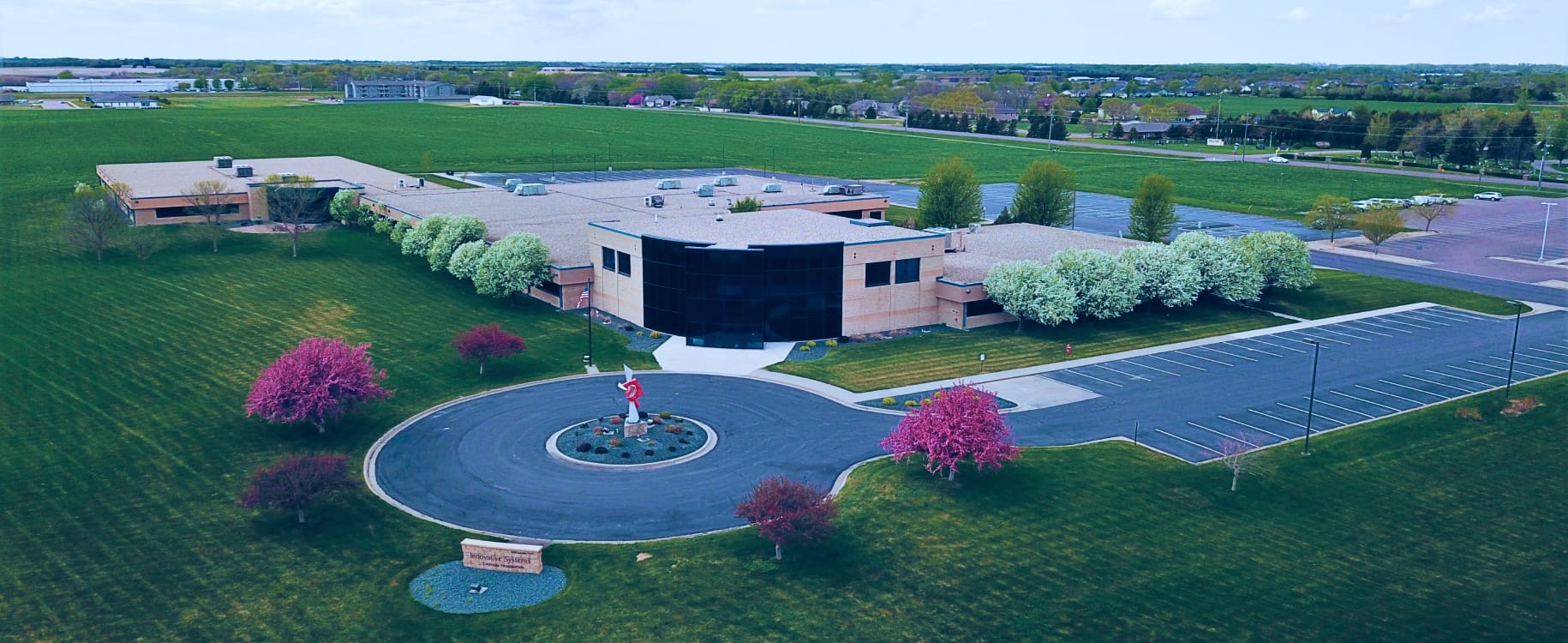 Recording Recovery
In our Video Tech Tip this month we will discuss a sensitive topic for your customers, recovery of deleted DVR recordings. You will have two lines of defense for lost recordings, customer self-care using their remote and Set Top Box, and tech support using the Video Account Management tools.
Customer Managed Recording Recovery
Customers can recover recordings that they have deleted because of disk restraint, or where a recording will automatically be deleted after the Total Time to Live has been reached. Another scenario could be if there's a series rule restricting limit of shows within the last 72 hours. Here is the remote steps that a customer needs to take for recording recovery: STB Menu -> Recordings -> Recently Deleted or they can also press the list button 4 times on the remote.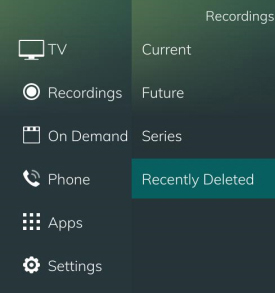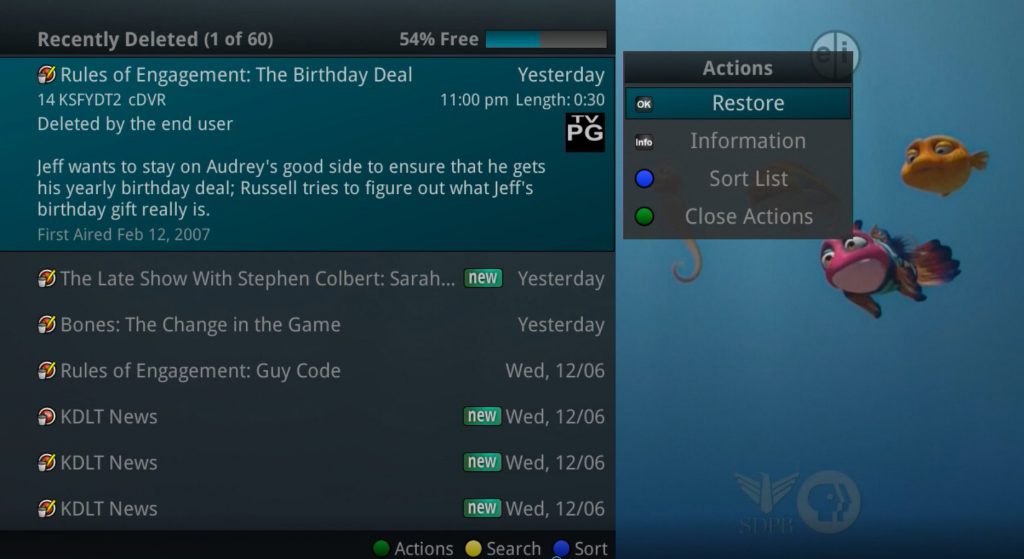 Recording Restoration from the UI
The cDVR will now keep a deleted cDVR account in suspended state for 3 days before deleting.From the IPTV Account Management Devices tab, the Tools tab has added a Recover cDVR button. This queries all mapped InnoStreams and displays a list of found deleted cDVRs allowing the CSR or video administrator to re-add the cDVR to the account.
Select the cDVR in the devices list for the customer and go to the History tab.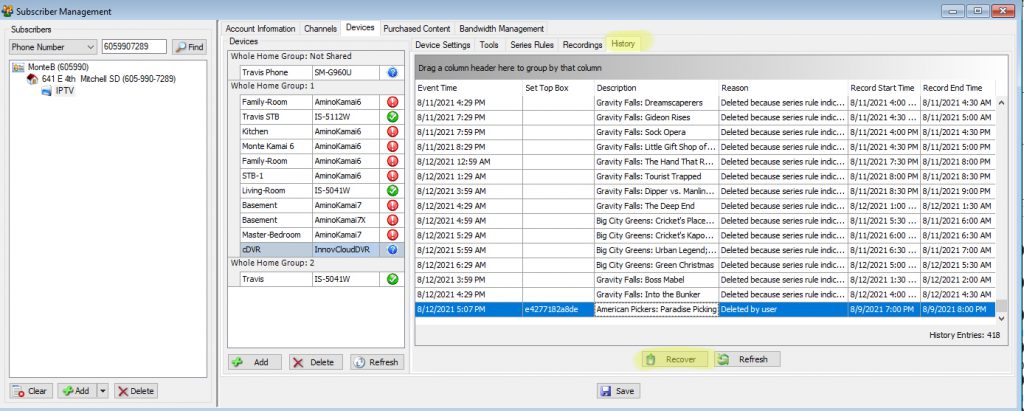 If a customer cDVR has been deleted, it can be recovered within 72 hours of deletion. If the STBs were deleted as well, they will need to be added back to the subscriber before the cDVR can be recovered. STBs in the same whole home group of the cDVR are the referenced devices for the Recover cDVR action.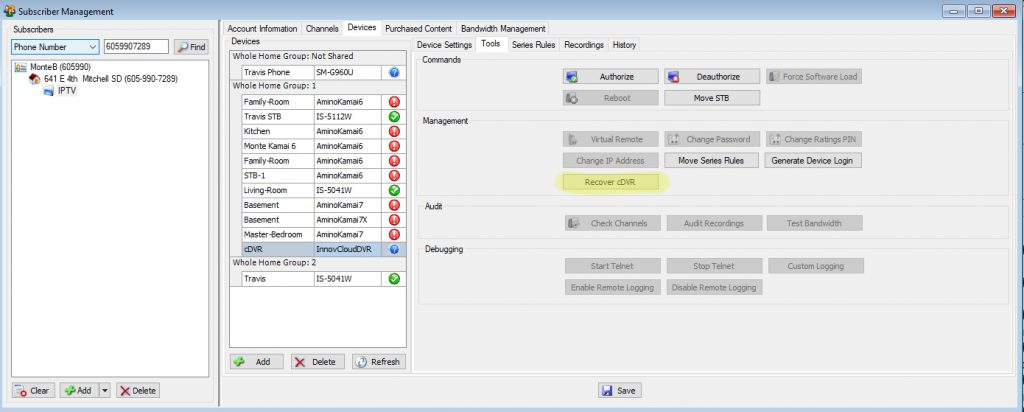 For APMAX support questions please call 605.995.6120. You are invited to direct any questions related to Innovative Systems APMAX products to either Scott Meyer 605.990.7202 or Melissa Waddell 605.990.7241