Adding new Station Guide Data
In our Video Tech Tip this month we will discuss a top 10 Video Support Issue the was addressed in last month's Video User Group Meeting; how to add new stations to your Innovative Systems Enhanced Guide Data.
Access the Support Side of Innovsys.com
You will need to create a create a Support Ticket for this request. Listed below is a screen capture of the information that will be needed.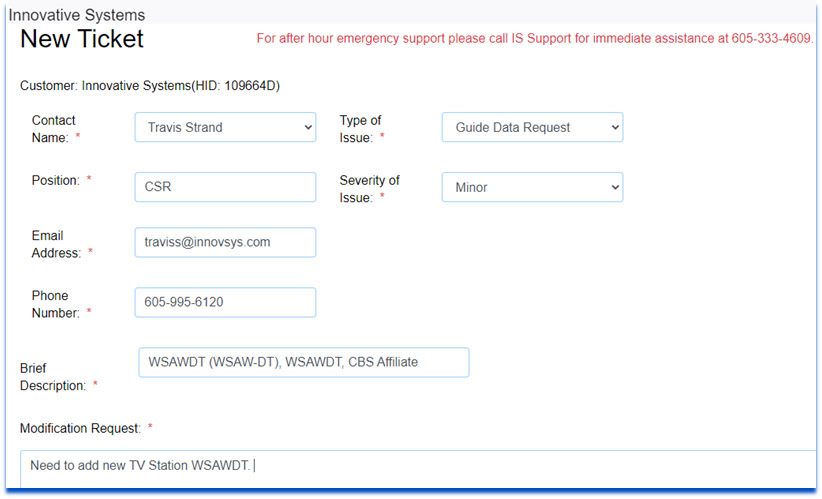 To complete this request, the following information is required:
Station Name
Call Sign and Affiliation
WSAWDT (WSAW-DT)
WSAWDT, CBS Affiliate
Please note that if you still subscribe to Gracenote, you will have to submit a request GraceNote.
For IS Video support questions please call 605.995.6120. You are invited to direct any questions related to Innovative Systems products to either Scott Meyer 605.990.7202 or Melissa Waddell 605.990.7241