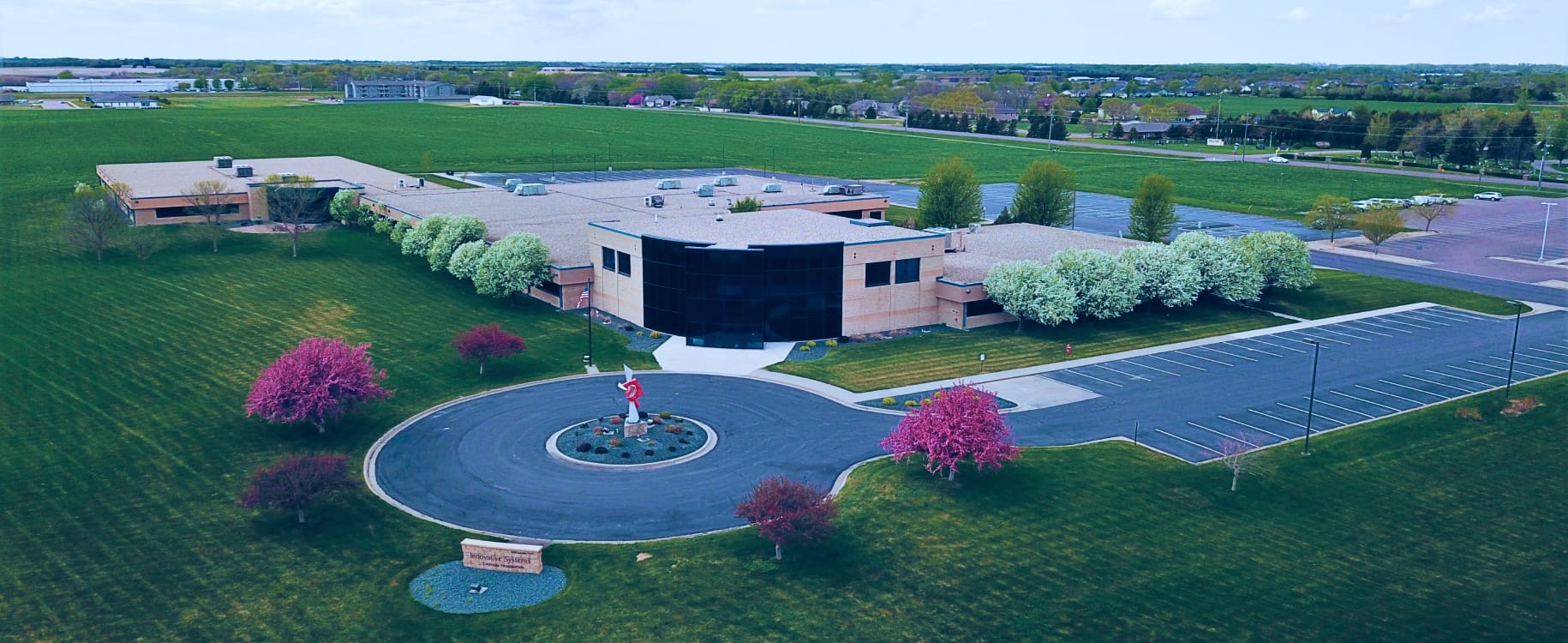 ADDING MUSIC-ON-HOLD TO YOUR ON-DEMAND CONFERENCING
While attendees are waiting for the Conference Administrator to join you can now offer a music on hold option and this month's Tech Tip will walk you through the steps. This feature is configurable from Subscriber Management, after opening the subscriber account click on the On Demand Properties tab and then in the On Hold Music section click on the box with the three dots to open up a Music On Hold window.
The Type selection box at the top of the Music On Hold window has two options: File or Stream. The Stream option is only available if the Remote Media Streaming package is installed. See the Remote Streaming Media Service Description for more information about this service.
Selecting the File option will display the WAV File field, as seen below. This option allows a .wav audio file to be uploaded to the APMAX system, where it will be played while attendees are waiting to join a conference. To do this, press the folder button next to the WAV File field to open a standard file selection window. Use the file selection window to locate and select the .wav audio file that will be played and press the Open button. The path to the selected .wav file will be displayed in the WAV File field. Click OK to add the audio file to this subscribers On Demand Conferencing account. Once the account is configured with On Hold Music, attendees waiting for the administrator will hear the audio file which will be played as an endless loop.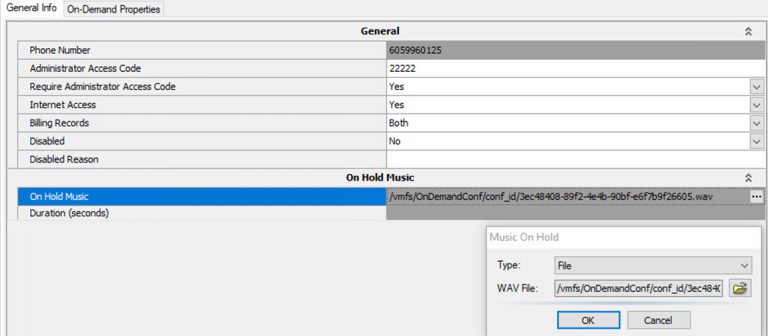 For APMAX support questions please call 605.995.6120. You are invited to direct any questions related to Innovative Systems APMAX products to either Scott Meyer 605.990.7202 or Melissa Waddell 605.990.7241