CHANGING CONFERENCING ADMIN OPTIONS
This month in the Tech Tip we wanted to make you aware of an On-Demand Conferencing setting that could avoiding dropping a Conference Call if the Administrator inadvertently leaves the call. The setting feature, Terminate When Admin Leaves, can be managed by the service provider from the APMAX UI, or by the customer through the Web Portal. The use cases are when the Administrator is going to leave the call and wants the conference to continue, or if the Administrator is using a cell phone and drops off due to a dropped cell signal.
Here are the two setting images to show how to keep a conference going without the administrator.
From the APMAX UI, set Terminate When Admin Leaves to No.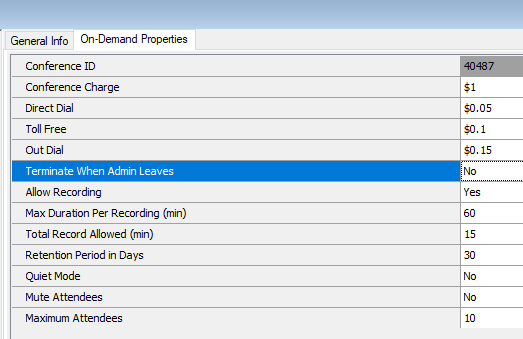 .
From the customer Web Portal, set Admin Leaves to Continue.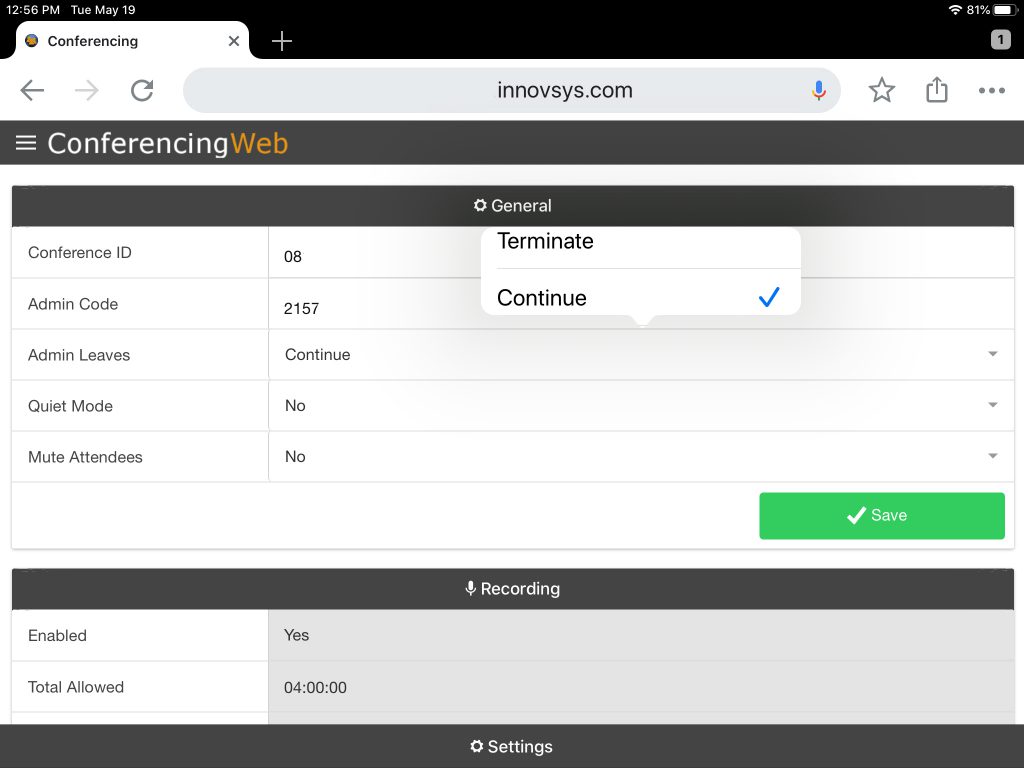 For APMAX support questions please call 605.995.6120. You are invited to direct any questions related to Innovative Systems APMAX products to either Scott Meyer 605.990.7202 or Melissa Waddell 605.990.7241