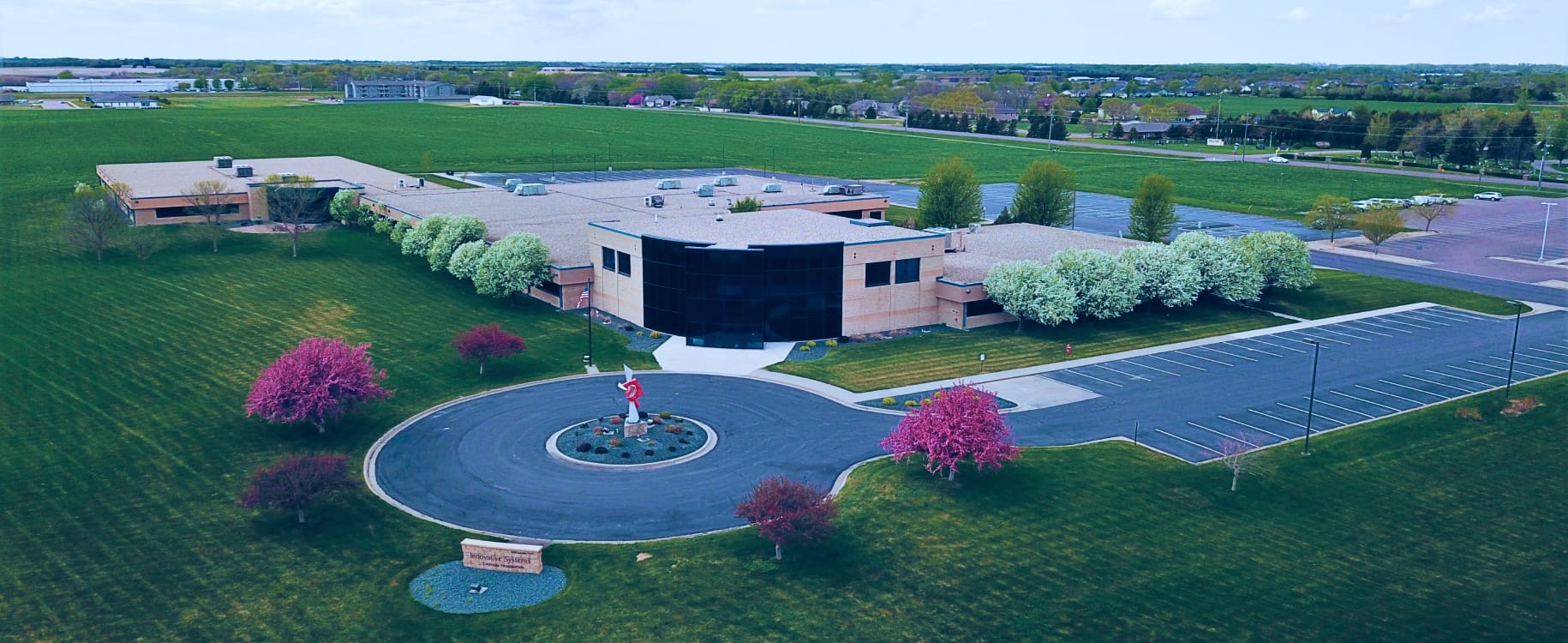 Central Reporting – Automated Report Delivery
If you have the APMAX or InnoStream Central Reporting service, there is one key feature that you may not be aware of and that is Scheduled Delivery. This Tech Tip will show you how easy it is to set up an automatic report email and forget about the boss bugging you for reports on Channel Stats, ACD efficiency, or the effectiveness of your TCM Call Screening services.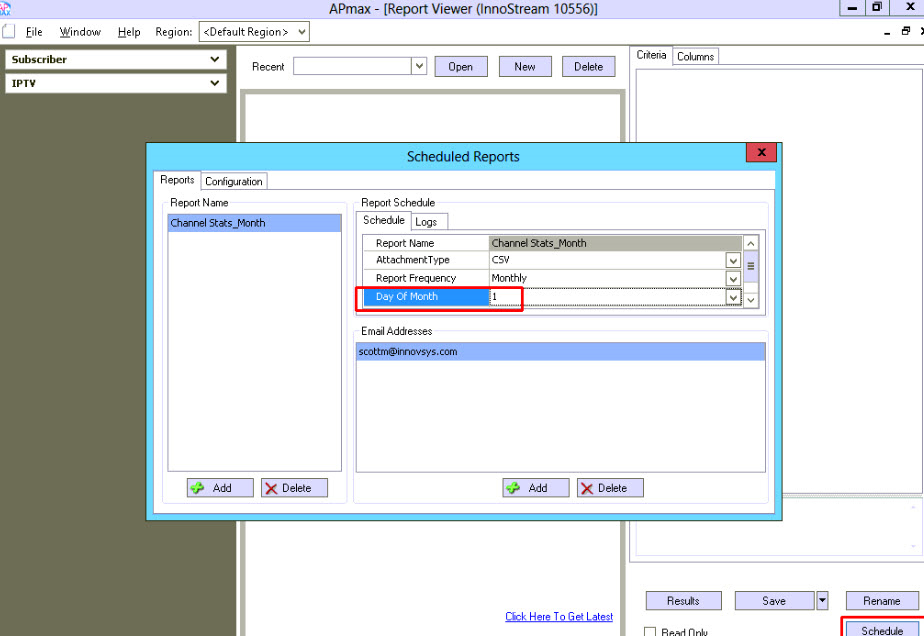 Open the Report Viewer tool if it is not already open. Press the Schedule button in the lower, right-hand corner of the Report Viewer window. (The Schedule button is only available if the Central Reporting Service Address has been configured.)
The Report Name list on the left-hand side of the Scheduled Reports window displays all of the reports that are configured for scheduled emails. Press the Add button below the list to begin adding a report. This will display a standard file selection window that will allow you to choose the RVF (Report Viewer File) file that you wish to use. After selecting an RVF file, press the Open button in the file selection window to display the Report Schedule window. The Report Schedule window contains the settings, select a value for each setting and press the OK button. Select the newly scheduled report in the Report Name list. The settings for the selected report will be displayed in the Schedule tab. These settings can be adjusted at any time.

Enter an email address to which the selected report should be sent by pressing the Add button below the Email Addresses list. Enter the address and press the OK button to finish adding it to list. Multiple email addresses may be entered for each scheduled report.
If you are new to the Report Viewer Tool please refer to Chapter 17 in the APMAX User Manual that is available in the password protected APMAX Support portal. You can follow these same Report Viewer procedures if you are using an InnoStream instead of an APMAX.
For APMAX support questions please call 605.995.6120. You are invited to direct any questions related to Innovative Systems APMAX products to either Scott Meyer 605.990.7202 or Melissa Waddell 605.990.7241