DAILY LOG EMAIL ADDRESSES
There have been a number of requests for adding additional email addresses to the Daily Log Analysis for APMAX and InnoStream Systems, and this month's Tech Tip will help you. The two screen captures here show you the simple procedure for adding additional contacts that want to see the log reports. Click on each image to see a larger version.
For APMAX Systems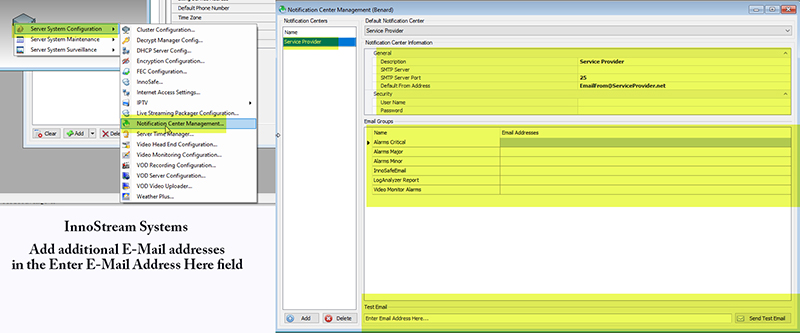 For additional questions please contact our support team at 605-995-6120.