According the December 2021 to February 2022 channel stats viewing reports, top-rated network viewership has for the most part returned to pre-pandemic numbers. The Data is tabulated using MG-TV channel stats software from over 75k Set Top Boxes with an estimated viewership of over 100k rural consumers.
Executive Summary
The CBS/NBC battle has the Peacock winning by a slim margin.
Grit TV is a proven winner, hitting the top 20 for two consecutive quarters.
DIY rebrand to Magnolia not making the difference – yet.
NewsNation/WGN was the biggest mover making the top 30.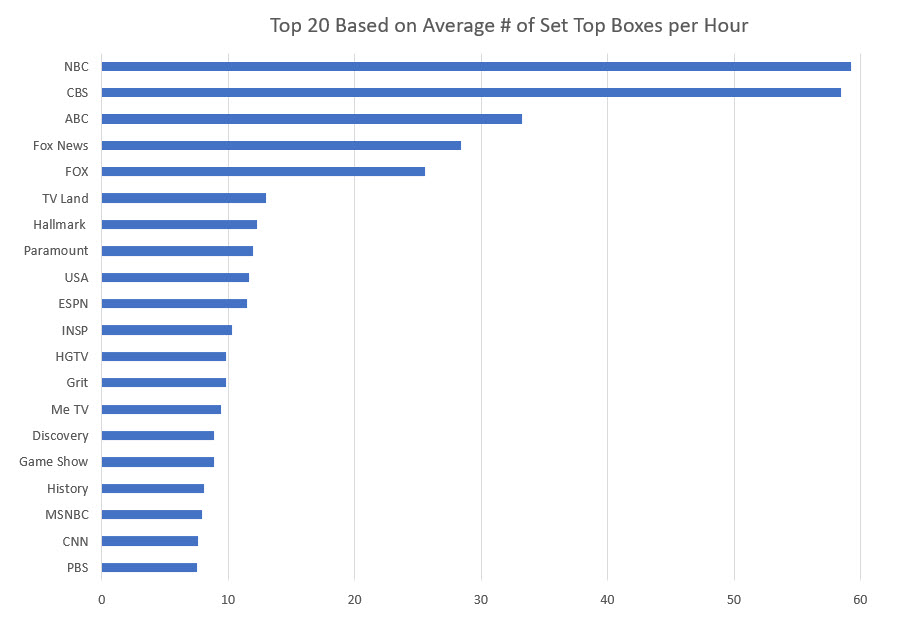 Keep your finger on the pulse.