In our 2023 Video service report, we asked rural Americans to comment on the reasons why they contacted their service providers, and there were a few things that really stood out.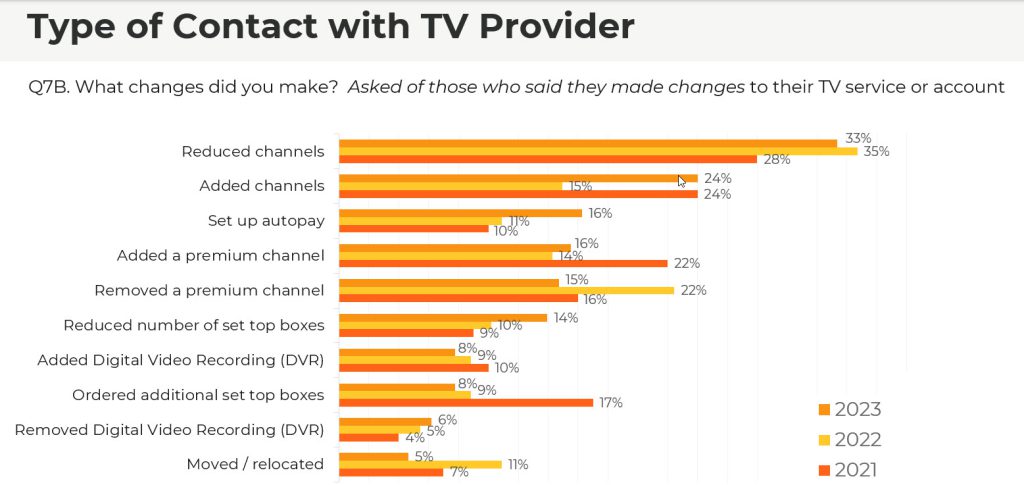 Not surprising that the number one reason for service provider contact was to reduce channels, but the number of those wanting fewer channels was for the most part unchanged for 2023 compared to 2022. What was most interesting was the number two reason for contacting their provider, adding channels to their packages, up 9% over 2022. As studies go, an increase this high has to be for a reason, and one could reasonably conclude that people are struggling with the influx of OTT apps, and are finding it easier to have the channels that they like on one integrated platform – Cable, IPTV, or Live Local Streaming.
Setting up an autopay program came in third and certainly is encouraging because most consumers who desire to do autopay will be less likely to churn.
Would you like a free copy of the report?