After careful research to find a softphone that our service providers can use in conjunction with their hosted voice offerings, the Linphone solution has now been added as a supported device for the Innovative Systems SIP ACS server.
The Linphone platform follows open standards from the telecommunications industry (SIP, RTP), and is interoperable with most PBX and SIP servers.
Costs and Options

Service providers can offer the Linphone for free, with their existing and future SIP accounts. Their is also an option to pay Linphone for their re-branding service that would include:
Replacement for the title, logo and icons
An add-on for a login view, allowing the user to enter only a username and password
Predefined settings that work with your SIP network and interoperability testing
Submission to the Apple Store/Google Play Store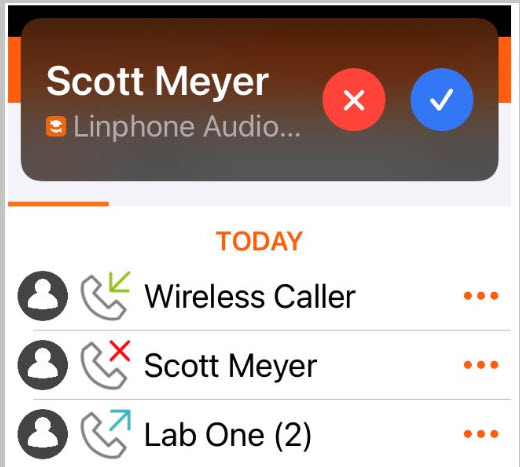 This is a solid option if you are looking for a solution that connects a customers office sip phone to an alternative device. Please join us at the APMax Voice User Meeting as the Linphone will be covered in more detail during the Work From Home presentation.
Keep your Finger on the Pulse