In December of 2021 Dish Network joined a growing list of satellite and OTT live streaming companies that no longer offer Regional Sports Networks, leaving consumers out in the cold.
A DISH TV executive was quoted as saying, "The current Regional Sports Network model is fundamentally broken. This model requires nearly all customers to pay for RSNs when only a small percentage of customers actually watch them."
The problem with this, that small percentage quoted by Dish is enough to put RSNs in a top 25 viewership position in rural America. According the to Fall 2021 Rural Channel stats report, RSNs posted a 22nd place ranking in the top 100 most watched channels in rural America.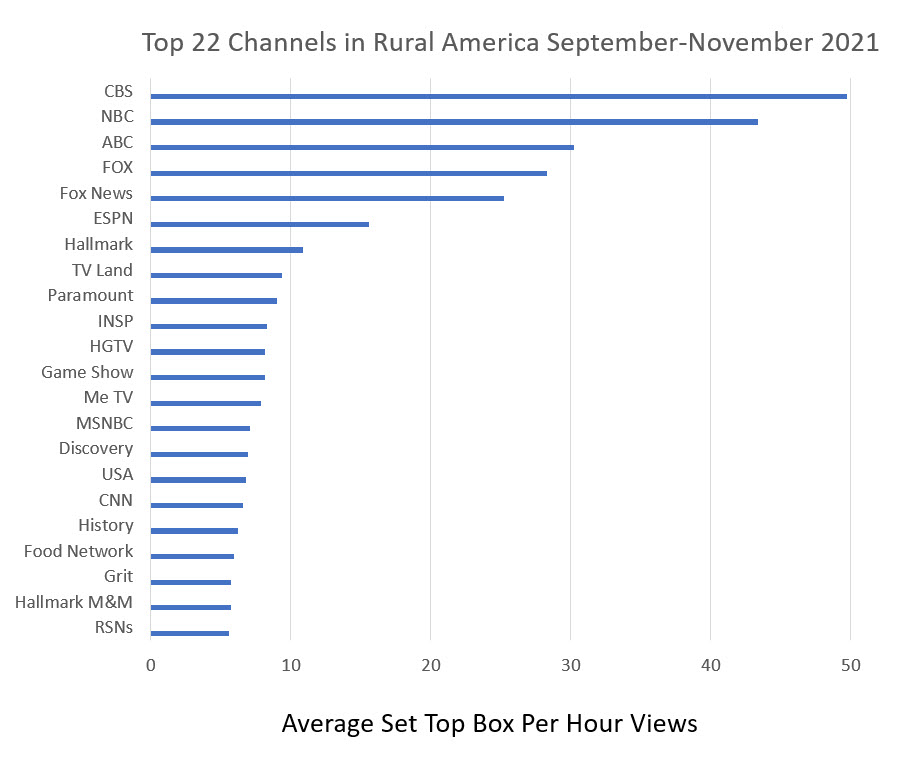 Rural Video Operators Come to the Rescue

The majority of video providers who deploy the Innovative Systems MG-TV solution continue to offer their customers RSNs featuring professional sports from teams in their regions. One of those companies is Garden Valley Technologies in Erskine MN, and according to GVT Operations Manager Steve Olson, they have no plans on removing Bally Sports, the provider of choice for their customers. Olson says culture and demographics play a big factor in keeping Bally Sports in their channel lineup. A large percentage of our customers have grown up watching Minnesota professional sports, and according to Olson there would be a significant churn risk if they chose to drop these channels.
"We are actually adding new video customers as more of our competitors drop the RSNs."

Steve Olson, Operations Manager GVT, Minnesota
Would you like a copy of the Fall 2021 Channel Stats report? Click Here
Keep your finger on the pulse.