Innovative Systems has announced the hiring of Lindsay Randazzo as the new Director of Marketing for the company's eLation™ OSS/BSS product line. Lindsay will lead all eLation™ marketing initiatives, communications, and public relations.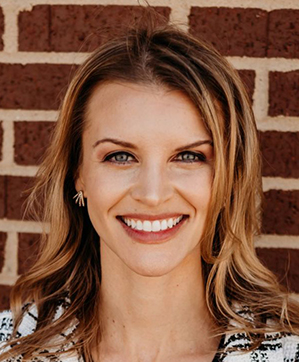 Lindsay comes to Innovative Systems with 10 years of experience across sales, customer success, and marketing in the software industry. She has worked with telecoms, and electric utilities and specialized in building partnerships. Most recently, she worked as Marketing Manager for Diligent Corporation where she prioritized customer engagement and satisfaction. Throughout her career, she has focused on the creation, execution, and management of comprehensive marketing campaigns.
"Innovative Systems offers a robust and contemporary enterprise solution," said Randazzo. "We bring together a phenomenal customer experience combined with forward-thinking solutions. I look forward to working with the impressive team at Innovative Systems and helping our customers find efficiency and scalability with eLation™."
Lindsay Randazzo lives in St. Peters, Missouri, and enjoys spending time with her husband, children, and boxer dog, Rocky. She enjoys staying active and instructs cycling classes during her free time.
Lindsay can be reached at 605-990-7263 or by e-mail: lindsayr@innovsys.com.
Keep your finger on the pulse.