Protect your business customers with multi-line phone systems.
All MLTS installations after February of 2020 must have a location service in place.
Customer Care with APMax Web Portal
MLTS E-911 Notify will provide a key notification component in conjunction with the Ribbon C-15 softswitch in order to direct responders to the correct location of the emergency.
Overall CumbyTel and our customers are very satisfied with the purpose, and results of this service.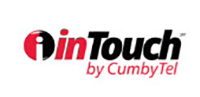 MLTS 911 Notify offers web portal administration with the ability to change locations/move phones intended for permanent fixed locations.