In a new report on rural broadband connectivity, slightly over half of rural consumers can obtain 1 Gig internet service.
The NTCA–The Rural Broadband Association (NTCA) has reported these findings in its Broadband/Internet Availability Survey. NTCA is a national association representing nearly 850 rural regulated telecommunications providers in 44 states.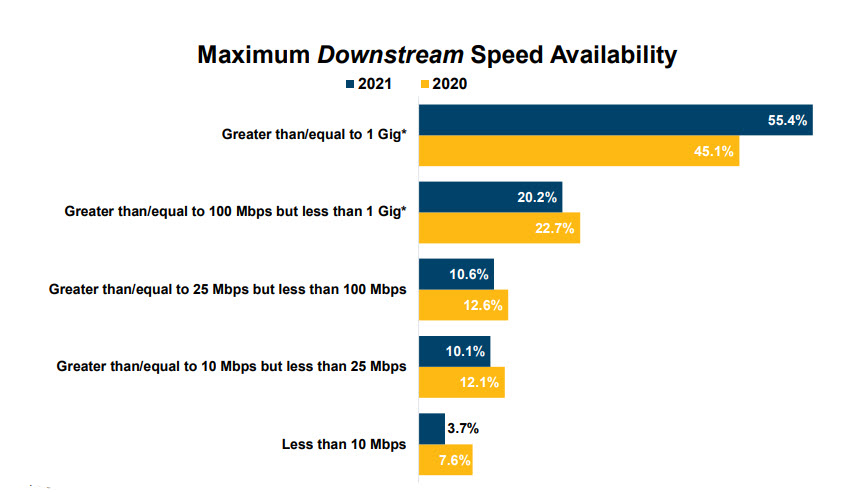 Still Room for Improvement
The survey results indicate increases in the availability of higher speed services, with respondents reporting that three-quarters (75.6%) of their customers are able to receive maximum downstream speed greater than or equal to 100 Mbps. The biggest increase again this year comes in the Gigabit tier, where respondents report that an average of 55.4% of their customer base can receive a maximum downstream speed for fixed broadband greater than or equal to 1 Gig, up from 45.1% reported in 2020 and 25.3% in 2019.
Would you like free access to the full report?