In previous reports from our Rural Video and Broadband study we have asked the importance of local programming, but this year we broke down the responses by demographics, with some surprising results. One would initially speculate that there is little love from the younger rural consumers for local network content, but according to the data they do find it useful. This question was based on a one to ten scale with ten being the highest.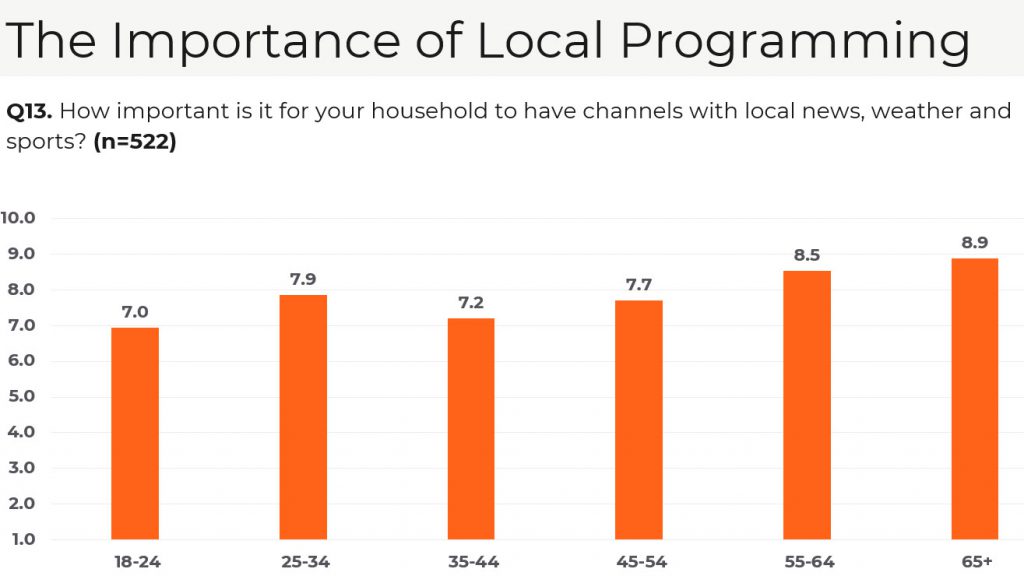 As you can see here even the 18-24 year old group gave high ratings on having local programming. From this data we can conclude that rural Americans will do what it takes to get ABC, CBS, Fox, NBC, and PBS. Check out our latest option for content delivery that can reduce costs and eliminate having your own headend.
Would you like to see the full report, for free?