New Hampton: Opening a New Chapter of Expanding Horizons
A municipal utility company getting into telecommunications is not an easy undertaking but when the goal is to offer your citizens better internet, TV and phone rates, you dive in with two feet and look to partner with vendors that have the expertise you may lack. This is what happened for New Hampton Municipality of New Hampton, IA, a 100% municipally-owned system focused on bringing reliable service and great value to New Hampton, and now they can offer their customers a full utility, phone, broadband, and TV package.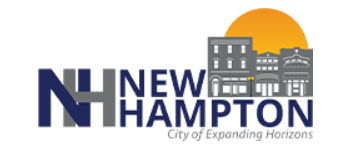 According to Karen Clemens, City Clerk for the City of New Hampton Municipality, when the city decided to get into telecommunications, they would need to partner with a new billing system since their current system would not accommodate billing for telecommunications services. Looking for a telecom billing vendor was going to be a challenge since the City was not familiar with the telecommunications industry and vendors available. Therefore, they relied heavily on references and recommendations from friendlies which led them to Innovative System's eLation OSS solution.
The decision to go with the eLation solution was two-fold. First, Clemens said that the eLation software platform gave them more communication options to allow them to keep their customers more informed which improved customer relations. It also helped with the communications between their techs and the central office which resulted in more efficiency in their billing processes. Secondly and more important, the telecommunication expertise that the Innovative Systems staff had was invaluable. New Hampton was starting from ground zero in telecommunications and had very little prior knowledge of telecom terminology. They needed to partner with a vendor that had telecom experience, a good track record with other customers, and expertise that they knew they could rely on.
"The Innovative Systems support team were so good about answering our questions. If they didn't have an answer, they would get back to us. We never had to sit and wonder what was going on with the project because they were so responsive."
New Hampton began billing active customers in January 2021 and is continuing to add customers each month while working towards completion of their fiber network to the entire community. The buildout is slated to be complete later this year. When asked about advice for other municipalities broadening their offering, Karen said picking the right vendor is so important. "Innovative Systems came highly recommended, and their solution met our needs. Without the expertise of their team, the implementation of providing reasonable telecommunication options for our citizens would have been a more difficult process."
Keep your Finger on the Pulse