Data from the Annual Rural Video and Broadband study reveals a significant generation gap in consumers who stream video in their homes compared to those who don't do it at all.
With over 800 respondents to the question, among those between the ages of 18 and 34, nearly 70% receive their video via streaming, while only 28% of those over 55 report themselves as streamers.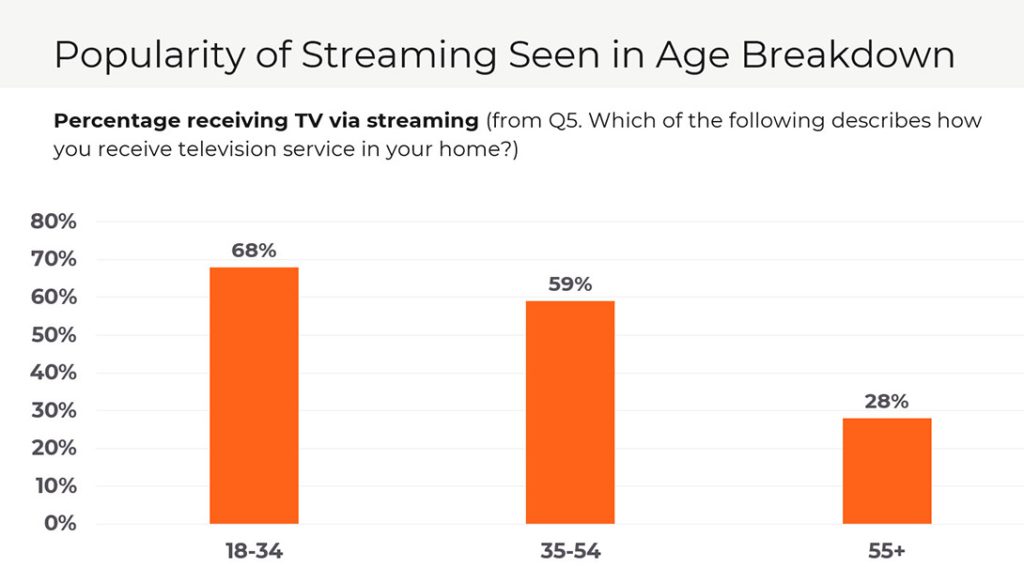 These statistics accurately validate how rural America is at a crossroads when it comes to video behaviors. The challenge for video operators is how to evolve into a streaming video world with reduced equipment and install expense, while still keeping your loyal core of high ARPU customers over the age of 55. Additional data that proves the loyalty factor, reveals that 46% of those over 55 have had the same video provider for ten years or longer. Feel free to fill out the form below if you would like to receive a copy of the full study report.
Would you like full access to the free report?