The task of consolidating multiple headends was not an easy one, but the Star Communications engineering and marketing teams worked closely together and have successfully moved to a single vendor video solution using the MG-TV platform from Innovative Systems. Kyle Randleman is Star's VP of Marketing and Customer Operations and says there were two main reasons for upgrading their video service, direction from their cooperative board of directors, and the concern of being just an internet service provider. Randleman said the Star Communications Board of Directors made it very clear that their members deserved access to a localized video service which Star has offered for a very long time. The other concern is the emergence of a growing number of competitive broadband providers. The ever increasing competition creates a need to differentiate, and Randleman says video is one of those services that people like to bundle with their internet.
IPTV Solution Cap
As with many rural video operators, Randleman says the big challenge is creating a bridge from IPTV and Cable over to Streaming with the large base of older customers. For Star Communications the IS-5041W Set Top Box has been a good choice for those who want a full sized remote control and an experience that they are familiar with. Most of their customers are unaware that their video service has been switched to streaming and Randleman says that seamless transition makes it easier for everyone. Moving forward, customers will only be offered the branded StarTV+, with case by case exceptions for those who do not subscribe to internet.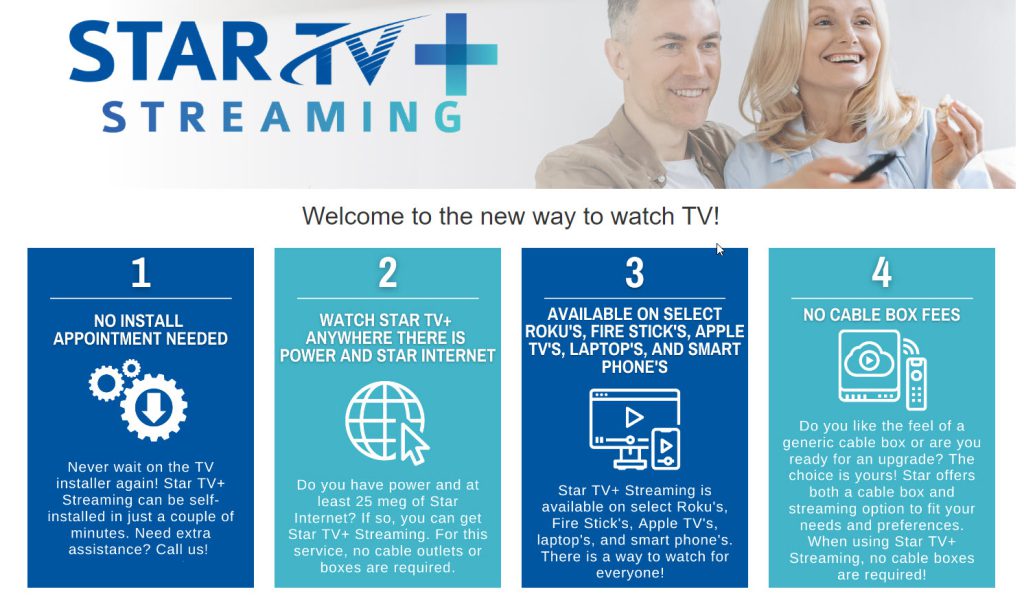 "I liked that we didn't have to retrain customers on the MG-TV Streaming because it provided them with a linear experience that they were already comfortable with."

Kyle Randleman – Star Communications, North Carolina
Keep your finger on the pulse.