As part of their recently released NTCA member report on 2021 broadband availability, service providers also responded to the deployment of video service. The annual survey response rate was 35.1%, with 214 NTCA member companies completing all or part of the online survey. This year's survey in part asked about technologies used to provide broadband service in ILEC service areas, broadband availability and subscription rates, fiber deployment, competitive ISP broadband services, and video service.
Responding companies report that an average of 2,680 of their customers currently subscribe to the providers video service. In another interesting nugget from the study, 20.2% of member companies indicate that more than 75% of service area households cannot receive over-the-air broadcast signals.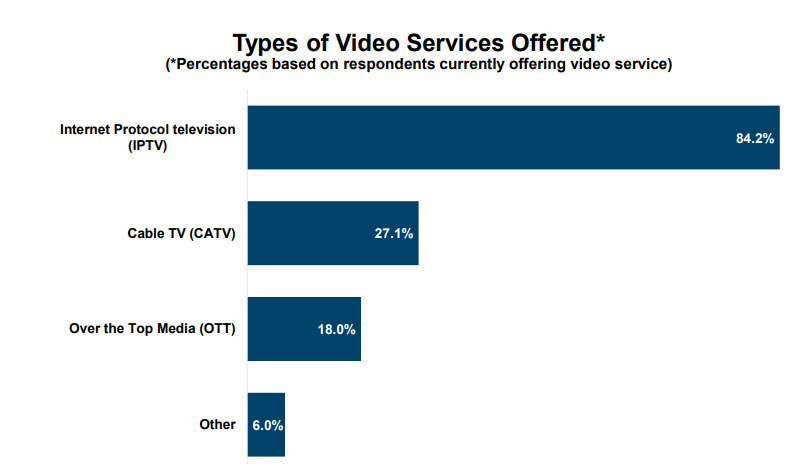 IPTV is the Dominant Video Delivery Method – For Now
Respondents who currently offer video service to their customers most frequently (84.2%) offer
internet protocol television (IPTV). Cable TV (CATV) is offered by 27.1% of responding companies that offer video service, and another 18.0% report offering over the top media (OTT).
Majority of Video Operators Plan to Stay the Course
Of those that currently offer CATV or IPTV service, 79.0% say they will likely continue to do so for the foreseeable future; more specifically, 43.8% say they are very likely to continue and 35.2% say they are somewhat likely. Only 10.9% say they are not very likely to continue offering CATV or IPTV service, and 8.6% report that they already have plans to discontinue this service. Innovative Systems can help you to stay the course with MG-TV.
Keep your finger on the pulse.