As the world went into shutdown mode in 2020, and there was a mass exodus of office workers heading to their homes, one would have expected by now most would be back at the office, but that is not the case. According to the Annual Rural Broadband report, 26% of rural Americans were working at home in 2020 and 2021 due to the pandemic, but in 2022, 19% overall are continuing with their WFH status.
The biggest decrease in WFHers was in the 18-34 year old demographics as 18% fewer were still at home working or attending school. It is interesting to note that 27% of those 18-34 years of age are still at home and not back in the office or at school as a result of the pandemic.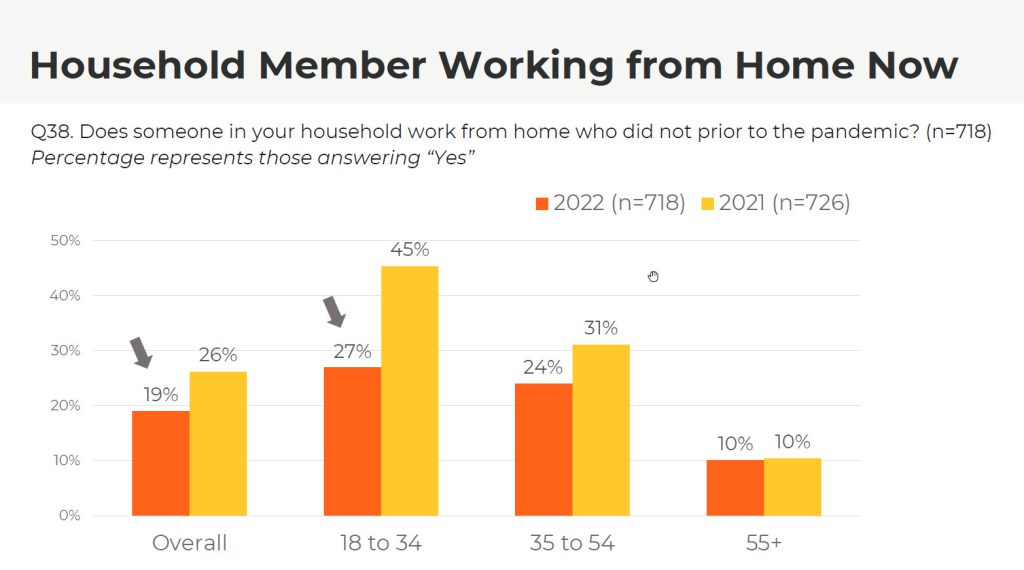 WFH Long Term Creates a Need for Hosted Voice
With a measurable percentage of Americans staying home to work indefinitely or even working at the office fewer days, VoIP connectivity will be a solution that needs to be offered in the residential setting. This conclusion is validated by a 2021 NTCA study that reported a nearly 150% increase in VoIP line deployment by independent telecommunications companies in the US. Join us at the August Voice User meeting in Mitchell and learn more by attending the Work from Home presentation.
Would you like a copy of the full report?