8th Annual Rural Video and Broadband Report
This webcast will include 2023 data that identifies key demographic, social, and pandemic tendencies of your broadband and video customers. The study was conducted in rural marketplaces across the US with over 800 respondents and includes a benchmark report that covers 2021-2023. A free copy of the full report will be made available to conference attendees.
Presented by Video and Voice Marketing Director Scott Meyer, the webcast will be on Wednesday April 19th and 1 p. m. Central Time.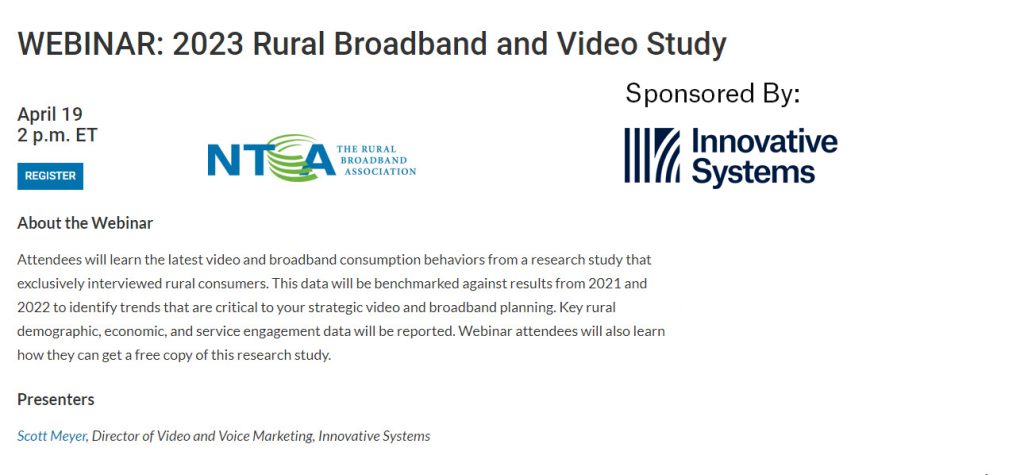 Keep your finger on the pulse.