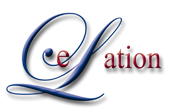 The eLation software suite provides your company the tools needed to manage your business, increase productivity, and impact your bottom line. eLation includes several applications that are tightly integrated with one another.
CRM / Account Explorer
Review and Evaluate Customer Information
Mine Data for Marketing and Strategic Planning
Service Offerings
Table Driven Products
Flexible Product Capabilities
Facilitates Bundling and Cross-Product Promotion
Service Order
Graphical Definition of the Workflow
Automates Data Entry
Phone Management
Plant Records
Automated Device Provisioning
Data Distribution Services - CARE Reporting, PIC Changes, E911 reporting, etc.
Integrated map of customer location
Billing
Usage Processing
Optional Calling Plan Processing
Flexible Taxing Capabilities
Comprehensive, Easy Reporting
Receivables
Complete Payment Processing
Account Management via Final Notices and Credit Event Scoring
CABS – Carrier Access Billing System
SECABS Compliant
Easy to Use Audit Trail
Automated Staking & Mapping
Visio™ Staking Tied to the Database Information
Automatic Tabulation of Work Order and/or Contract Units
AutoCAD™ Mapping Engine
Financial System
General Ledger
Accounts Payable
Accounts Receivable
Payroll
Inventory
Point of Sale
Work Order
Continuing Property Records
General eLation System Features
Intuitive Functionality
Scalable for the Independent and Competitive markets
Secure Login Using Windows™ Security Permissions
Easily Configure, Input and Retrieve Data
Compatible with the Application Peripheral™
Electronic Provisioning
Standard Monthly Invoicing With Electronic Billing Options
Real-time Database Updates
Few Step-By-Step Processes to Learn: GUI Guides You Through the Process
Need More Information?
For more information about eLation, call 605.995.6120 or email us.