Innovative Systems offers solutions for your entire Telecommunications business.
APMAX™
APMAX is a next generation IMS Application Server that provides the IOC market with improved wireline and wireless features along with an optional integrated IPTV Video Solutions solution. The APMAX is poised to revolutionize the tier 2 & 3 telecom industry with advanced TDM and IP telephony features as well as an option for blended IPTV – Internet – Telephony services.
IPTV Video Solutions
Multiple IPTV video services including Middleware, Video Monitor,Video Streaming,Ad Insertion (future) and Video Encryption. These services can be deployed together or independently. Innovative Systems offers an industry first Middleware solution that consists of IPTV set-top-box middleware and an integrated customer/set-top-box management system that includes multi-stream DVR with subscriber web control and a suite of interactive television and integrated telephony applications. The solution includes an EPG and blended telephony services such as On-Screen Caller ID,Recent Call List,Voice Mail Waiting Indicator and more.
eLation™
Designed using advanced technologies such as XML and .NET, eLation is the first telecom system designed for the ILEC market using Microsoft's new .NET framework. eLation is a fully integrated telecom system, allowing companies to combine all major business functions into a single easy-to-use system.
Application Peripheral™
When you upgrade your AP to a new APMAX you will find the same platform reliability with more power and feature functionality in a smaller footprint.
ISO 9001:2008 Compliant
ISO 9001 provides a framework for quality management throughout the processes of producing and delivering products and services for the customer. Over 500,000 organizations in over 149 countries are implementing these universal set of standards. View our ISO 9001:2008 certificate details (pdf format).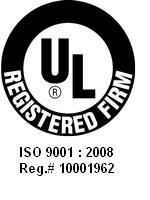 Log In To Your AP / APMAX Account