The Web Portal allows subscribers an easy-to-use web page interface for administration of their essential telephony and IPTV services. If your APMAX is delivering IPTV middleware and enhanced voice services, subscribers can have access to administer both services from the SAME portal. How convenient!
Online Administration for:

Using the Web Portal, subscribers can delete, play or save voice messages without having to pick up the phone. It's secure and simple to use. Any changes that subscribers make are transmitted directly to the APMAX and are effective immediately for real-time service.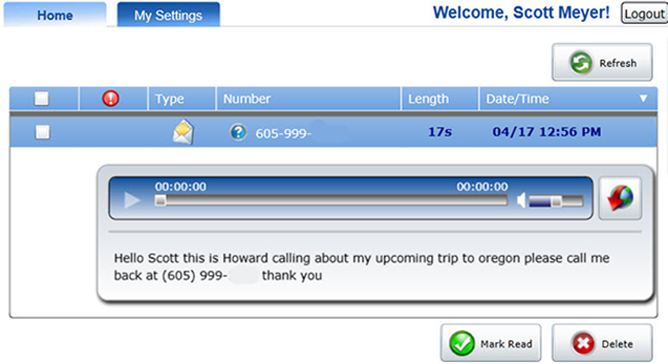 The Web Portal gives subscribers administrative control over their enhanced services 24/7 and can reduce support calls for service settings that the subscriber can now do on their own.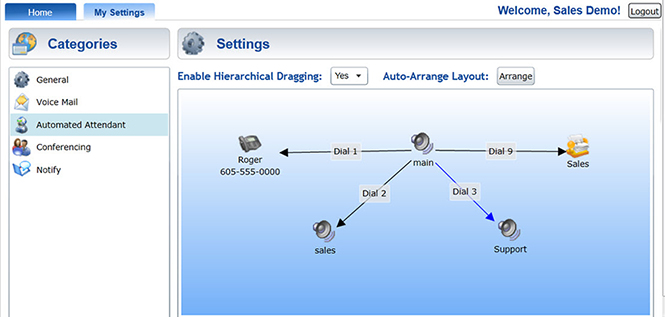 Promote Your Brand
You are always looking for ways to increase traffic to your web site. But, customers need a good reason to access your site. If you provide them with online access to a service such as Voice Mail, you can be confident that they hit your web site at least once each day to check for messages. The APMAX UI gives you the flexibility of inserting SEO tags into your Web Portal to track traffic with programs such as Google Analytics. The Web Portal can help you create an anchor to your subscribers wireline service as they will likely take advantage of promotional opportunities or other links of interest. This gives you an efficient, low-cost way to market services to your customers.

Built-In Redundant Web Servers
Because the APMAX has built-in redundant web servers, you do not need to purchase additional servers or equipment. This is a distinct advantage over other platforms and reduces your overall energy consumption. Not to mention, it's just more efficient to have less equipment to manage.
Need More Information?
For more information about APMAX™, call 605.995.6120 or email us.