Switch Service Control
For years, you have offered CLASS Features to your subscribers. Though the CLASS features are helpful, it is often frustrating for customers when they cannot access the service to review their personal settings. For example, a subscriber to Selective Distinctive Ringing cannot easily manage the numbers on their Distinctive Callers list. That is, until now.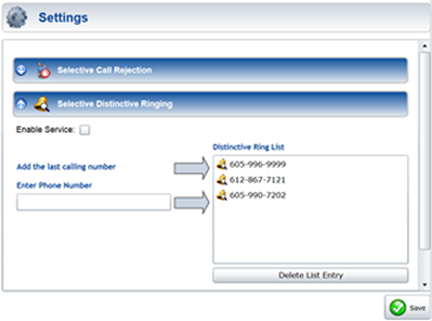 Manage Switch Service Control using the Web Portal
Switch Service Control allows subscribers access to manage and update several features. To benefit from Switch Service Control, the subscriber can access it online using the Web Portal option.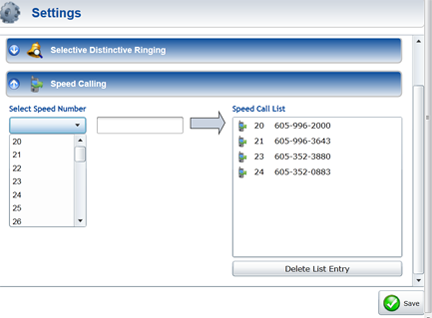 Selective Call Forwarding
Simultaneous Ring
Distinctive Ring
Selective Call Rejection
Selective Call Acceptance
Speed Dialing
Group Speed Dialing*
Convenience Dialing*
Switch Service Control make existing CLASS services more customer-friendly and easier to use.
*Provided exclusively by the DMS10 and C-15 and supported by APMAX.
Call Logging Portal
Call Logging Portal offers customers call monitoring functionality with detail that is beneficial for many business applications. With Call Logging subscribers receive a log of all calls made from and placed to their telephone. This log can be delivered daily via e-mail and the information can be reviewed and analyzed according to specific business needs.
Call Logging Feature
Call Logging Portal works in conjunction with the Genband C-15 Call Logging (CLGS) feature that sends a User Datagram Protocol (UDP) packet when a station subscribing to the CLGS feature makes or receives a call. CLGS 'listens' for those packets, processes the packets, and generates call records that are stored on the APMAX. At a specified process time, the APMAX creates a comma-separated value (CSV) file of the call records and sends the CSV file to the subscriber via e-mail.
The CSV file contains the date, time, elapsed time, originating number, destination number, direction, answered status, and forwarded status for each call placed or received. Subscribers can manipulate that information using a tool such as Microsoft Excel.
*Call Logging Portal available only with the Genband C-15.
Need More Information?
For more information about APMAX™, call 605.995.6120 or email us.