You or your subscribers can use Notify Plus as a powerful automated messaging service that will deliver phone calls, e-mails and even text messages! Notify Plus allows subscribers the ability to schedule automated messages for things like:
Non-Pay Reminders
Meeting Reminders
Weather Cancellations
Service Changes and Outages
Appointment Reminders
New Feature - Supports Survey/Polling and Call Transfer
Surveys and polling ?'s can be tablulated based on the call recipients phone key pad response. Notify Plus can then e-mail an attached spreadsheet showing the corresponding number and the contact associated with the response! Notify Plus call recipients can also press a digit on their wireless or wireline phones that will transfer the recipient to a live operator or automated bill pay system.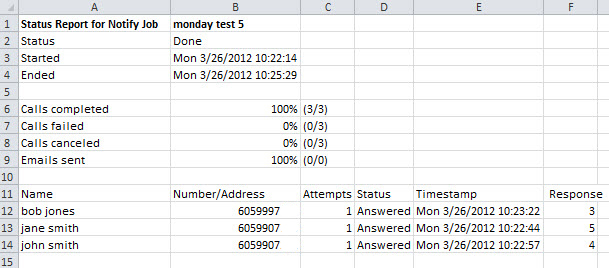 Call Lists and Pre-Recorded Messages
Each subscriber can have multiple phone books with each book containing 1000s of phone numbers, text or e-mail addresses. The ability to make toll calls is also an option. Each subscriber can store multiple recorded messages (recorded wav files) for use in any job.
Flexible Scheduling and Reporting Features
Subscribers control the dates and times for call attempts. Subscribers can choose to have results of completed jobs emailed to them on a per job basis.
Online Access to Service Dashboard
The Web Portal option gives the subscriber 24/7 access to their Notify Plus service in order to: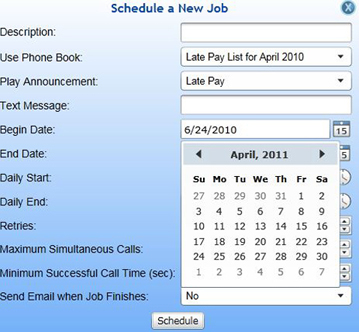 Choose Contact Lists
Select Recordings
Schedule Calls
Insert Text Messages


Need More Information?
For more information about APMAX™, call 605.995.6120 or email us.