A Calling Name Database that can be sized specifically for your needs with query (dip count) capabilities for accounting purposes. You will have control of names for accuracy and dependability.
Offer Screen Pop Caller ID
The AP can provide calling name information over an IP network to your video middleware supplier to display a 'screen pop' of calling name information. As information for the 'screen pop' is being delivered, the AP simultaneously populates traditional calling name information for the AIN TA trigger for display on Caller ID devices.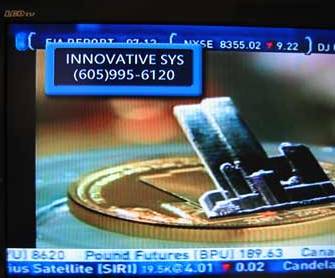 Save Money When You Input Local Wireless Exchange Information
With the AP as your Calling Name Database, you can enter entire NPA-NXXs or NPA-NXX-Ts to display a specific name. For example, '605-999' could be input to display 'Wireless SD'. This is a great benefit as it relates to wireless numbers. Most Telcos expand out to a national database for terminating local wireless name queries and only get city/state back. Thus implementation of your local wireless exchanges on the AP Calling Name Database will reduce your total monthly dip charges.
Options For Out-of-Area Names
The AP supports multiple options for out-of-area names that are not included in your calling name database. Depending on the switch's capability, your Telco has the option to:
Return the city/state of the calling party
Send the request to a national database using SS7
Return a failure to the switch and let the switch query a national database or
Send the query over the Internet to TARGUSInfo, a national database provider. If the name is not returned, the city/state option is displayed.
Make Your Database Available to Other Providers
It is possible for you to make your database available for other Telcos to dip into, thereby gaining an additional source of revenue for your company. The Calling Name Database dip count feature allows a provider to deliver calling names for other providers and charge on a query count basis. The AP System supports calling name dip counts, tracking and recording of queries from a single originating point code (OPC) or a cluster of OPCs. Responses may be restricted to authorized OPCs if you have agreements with neighboring companies to access your calling name database.