June 2012

Chasing the Opportunities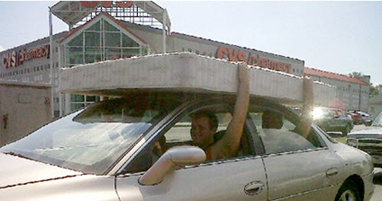 Last week after witnessing an event similar to the image above, I was reminded how I once used this same opportunity to generate sales for the telecom that I worked for. This month's Marketing Minute will focus on being tuned in to any opportunities for you to provide products and services to your customers; before someone else does.
Here are some bullet points that should be considered:
Thorough Product Knowledge at ALL Levels of Your Company
- As mentioned in the June 2012 APMAX Voice Connection, STMC's ability to provide their client with a service that solved their problem, saved the client money and quite likely preserved many landlines.
Recognition of Social/Economic Trends
- New industry, like the oil fields in North Dakota will create special needs; or a new housing subdivision offering homes at a higher than normal price point are things that require a quick and accurate analysis of what you can do to capitalize.
Ability to Accelerate Response to Special Requests
- If a customer or potential customer has a special service request, how long would you expect them to wait for approval to flow through the normal channels before they decide to look elsewhere.
Public Declaration of Creative Problem Solving and Solutions
- This is the easy part for marketers, if you have went above and beyond to provide a creative opportunity for one of your customers, get a testimonial and tell the world. Do it on a consistent basis so the community can see a pattern that demonstates an industry leading image.
You are invited to direct any questions related to marketing Innovative Systems products to Scott Meyer or Melissa Waddell at 605.995.6120.