LATEST IPTV INDUSTRY ANALYSIS
Market research firm Rentrack, which covers the video service market, recently released their latest VOD Report that outlined growing VOD usage...
This question will long be debated, but one rural Telecom has found a spin off opportunity that generates extra revenue and provides a glimmer of hope.
Featured IPTV Solution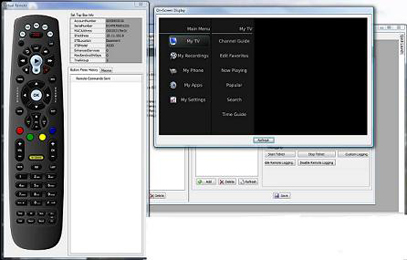 Virtual Remote: Innovative Systems' Virtual Remote can be a support tool for your customer service team and potentially eliminate the need for a costly service call. Click here to find out more!
Come and see us at these upcoming Industry events:
Ap 21-24 ANMTA Spring Conf, Albuquerque. NM
Ap 27-30 ACE School, St. Louis, MO
May 6-8 TOC, Fargo, ND
May 12-13 Metaswitch Forum, New Orleans, LA
Click here for a complete listing of our Industry Events.
Details from the nationally broadcast webinar and surprising APMAX feature that won the most votes will be revealed in this story.
Watch this Video.